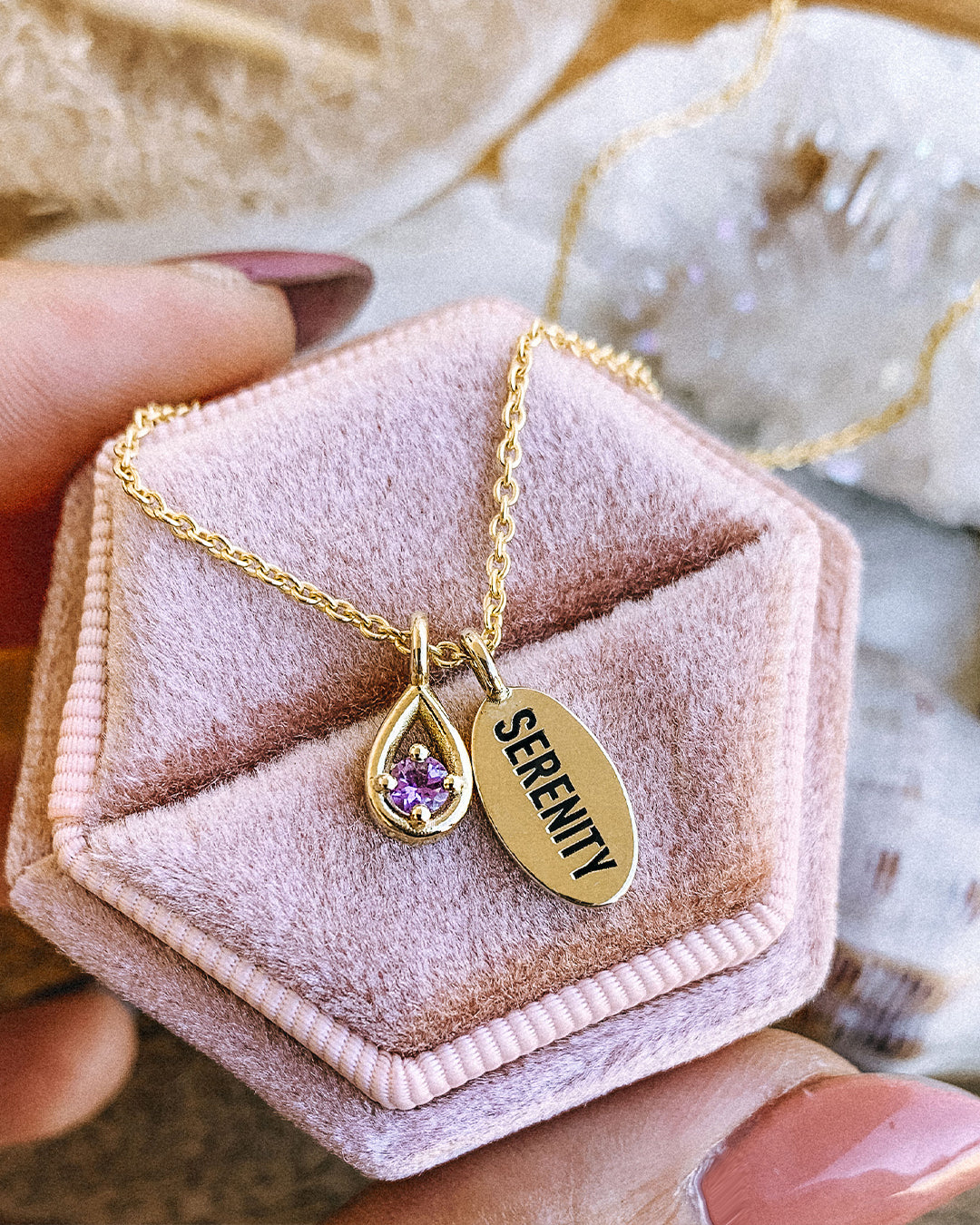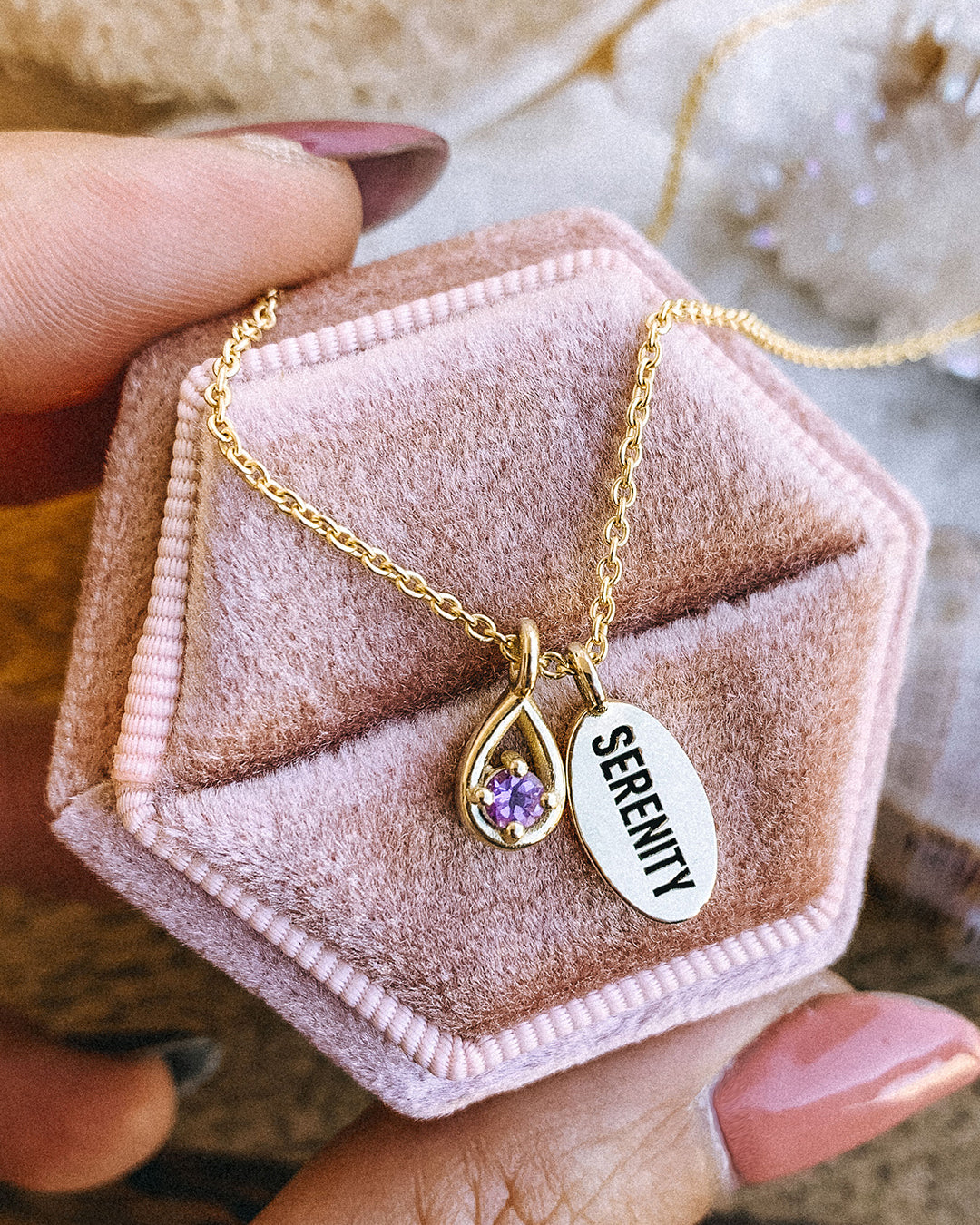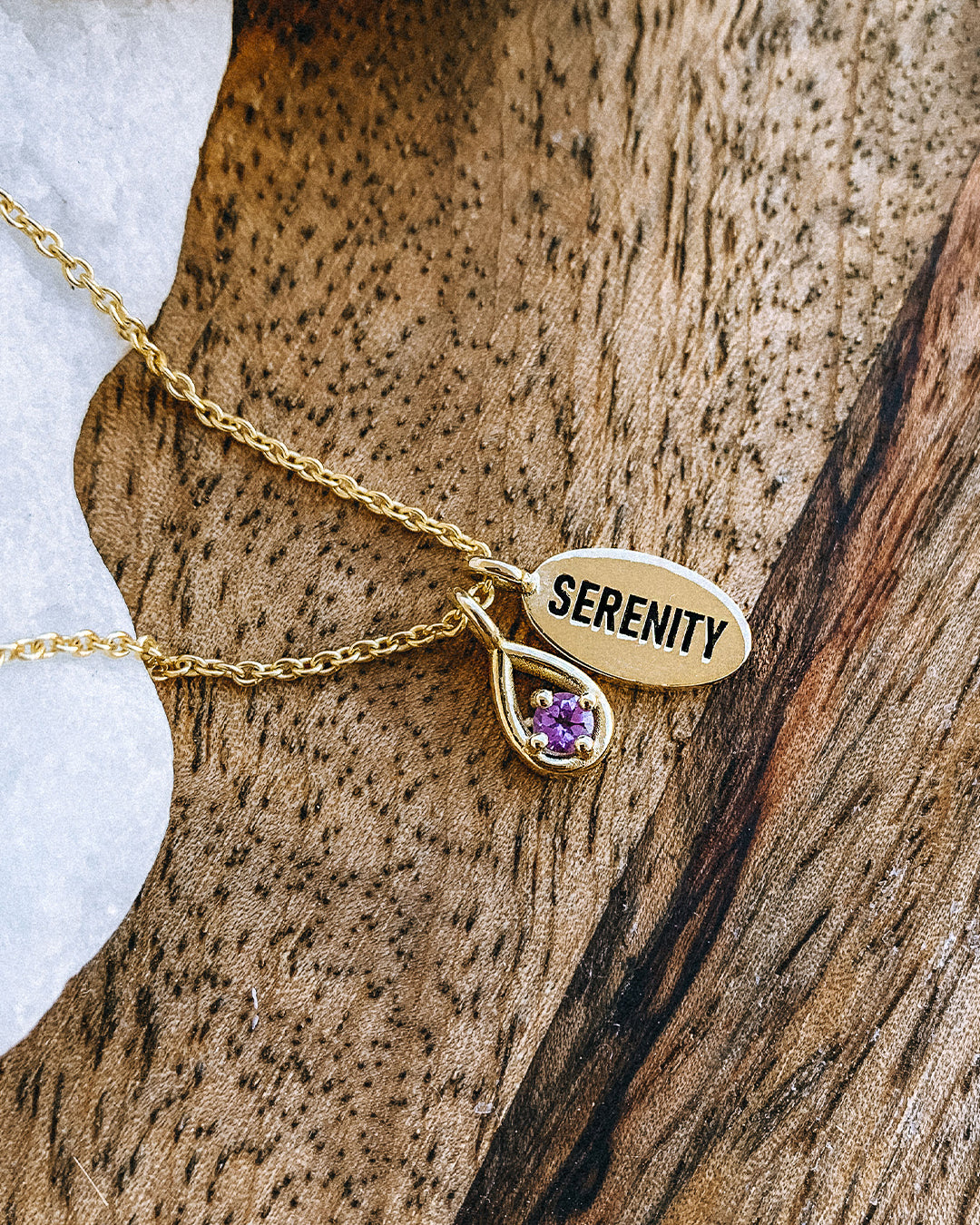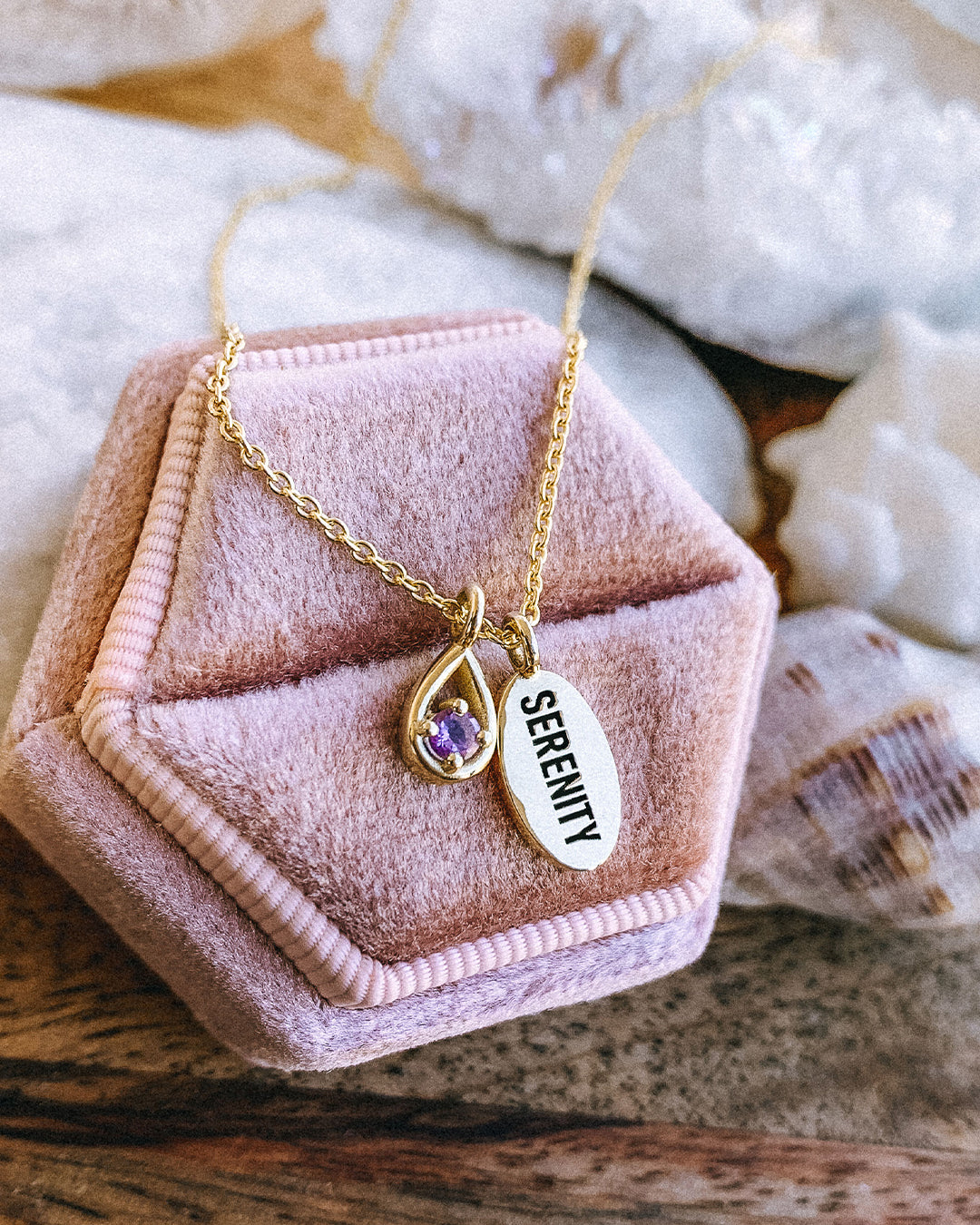 Serenity Necklace with Purple Amethyst
This is a beautiful and meaningful necklace, for the spiritual soul. This special necklace is combined of two pendants: one oval solid gold plate engraved with the word SERENITY, and one drop shaped pendant, set with a purple amethyst.
Amethyst is February's birthstone, and is believed to grant the wearer balance, peace, courage and creativity.
We hope that this necklace will help restore you or your loved one peace of mind, serenity and joy.

We offer more options of gold plates and other powerful precious stones combinations- just ask us about it!
Another great option:
Balance Necklace with Purple Amethyst 
• Oval plate height: 15 mm
• Oval plate width: 6.5 mm
• Oval plate thickness: 1.7 mm

• Drop pendant height: 11 mm
• Drop pendant width: 5 mm
• Drop pendant thickness: 3 mm

• Amethyst weight: 0.10 carat
• Amethyst diameter: 3.0 mm
• This item arrives in a beautiful and luxurious box, and is packed in a gift box.
• Complimentary jewelry polishing cloth with every order.
• A guide to taking care of your jewelry.
• We provide a TOR certificate of authenticity, complete with a serial number per item.
This item is READY TO SHIP.
Shipping time is 1-3 days.
when you purchase a piece by TOR
excellent costumer service
We know how much thought you put into your purchase and we truly appreciate it. That's why we are here for any question, idea or inquiry you might have!
find the perfect diamond
understanding diamonds
There are so many confusing options when it comes to picking the right diamonds for your jewelry. We made it a little easier for you right here!