Grace Kite Shaped Gold Pendent with a Tiny Diamond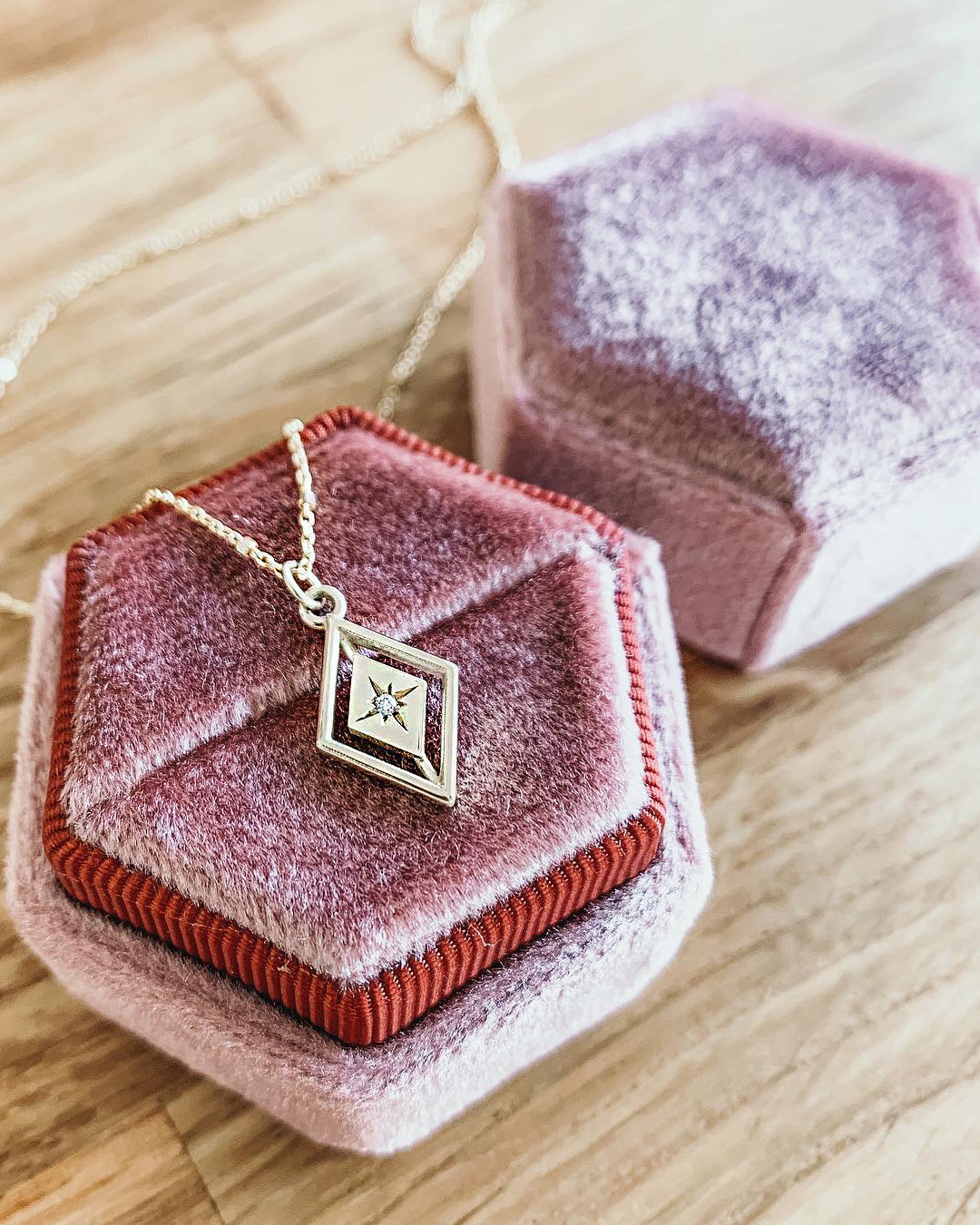 2,280 NIS
Free personalized engraving for your ring!
◆ A 14k yellow gold kite (diamond/shield) shaped pendant.
◆ Set with a 0.015 carat tiny, white diamond.
◆ Unique setting design- in the shape of a northern star.
◆ Comes complete with a delicate 14k yellow gold chain- Just choose your favorite length!
◆ Clean, vintage style, minimalistic design.
◆ Can be customized with other stones as well.
◆ This necklace arrives in a beautiful velvet necklace box, and packed in a gift box.
◆ We provide a TOR certificate of authenticity, complete with a serial number per item.
Plate measurements: 15.2 mm height, 10.3 mm width, 1.2 mm thickness.
Diamond weight: 0.015 carat
Diamond diameter: 1.5 mm
✦ We only use conflict-free diamonds for all of our pieces (no blood diamonds) ✦