Flower Diamond Ring with Lab Grown Diamonds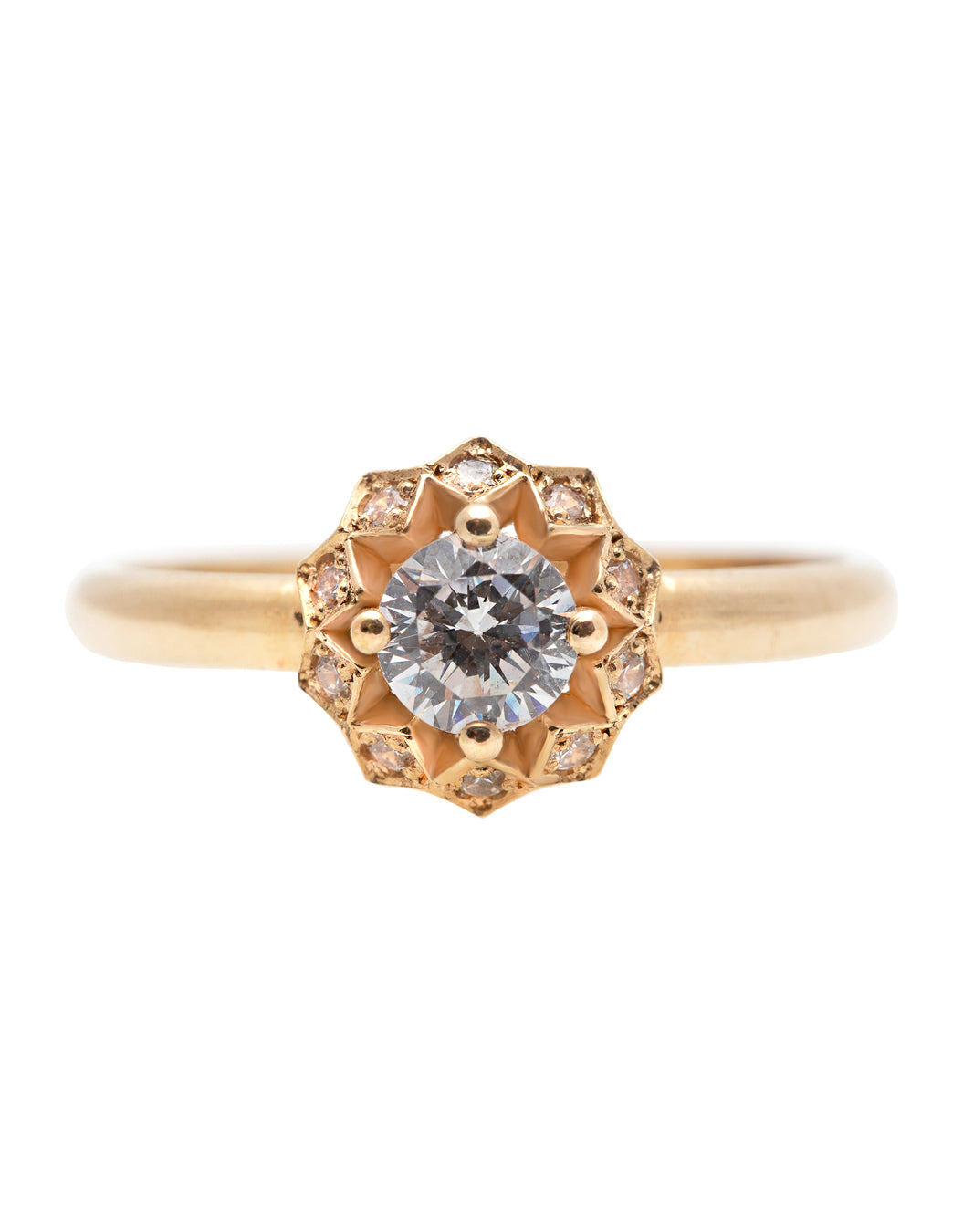 5,500 NIS
Free personalized engraving for your ring!
◆ A 14k or 18k yellow or white gold ring. 
◆ Designed in the shape of a delicate, geometric flower. 
◆ Set with a center brilliant cut white, lab grown diamond, and ten round cut, white lab grown diamonds. 
◆ Suitable both as an engagement ring and as a gift!  
◆ Diamonds grade: VS clarity, E or F color.
◆ This ring arrives in a beautiful velvet ring box, and packed in a gift box.
◆ We provide a TOR certificate of authenticity, complete with a serial number per item.
◆ Learn more about lab grown diamonds and why they are a great choice here.


Center diamond weight: 0.35 carat 
Center diamond diameter: 4.5 mm 
Side diamond weight: 0.01 carat each 
Side diamond diameter: 1.3 mm each

Total carat weight: 0.45 carat