Strength Necklace with Pink Garnet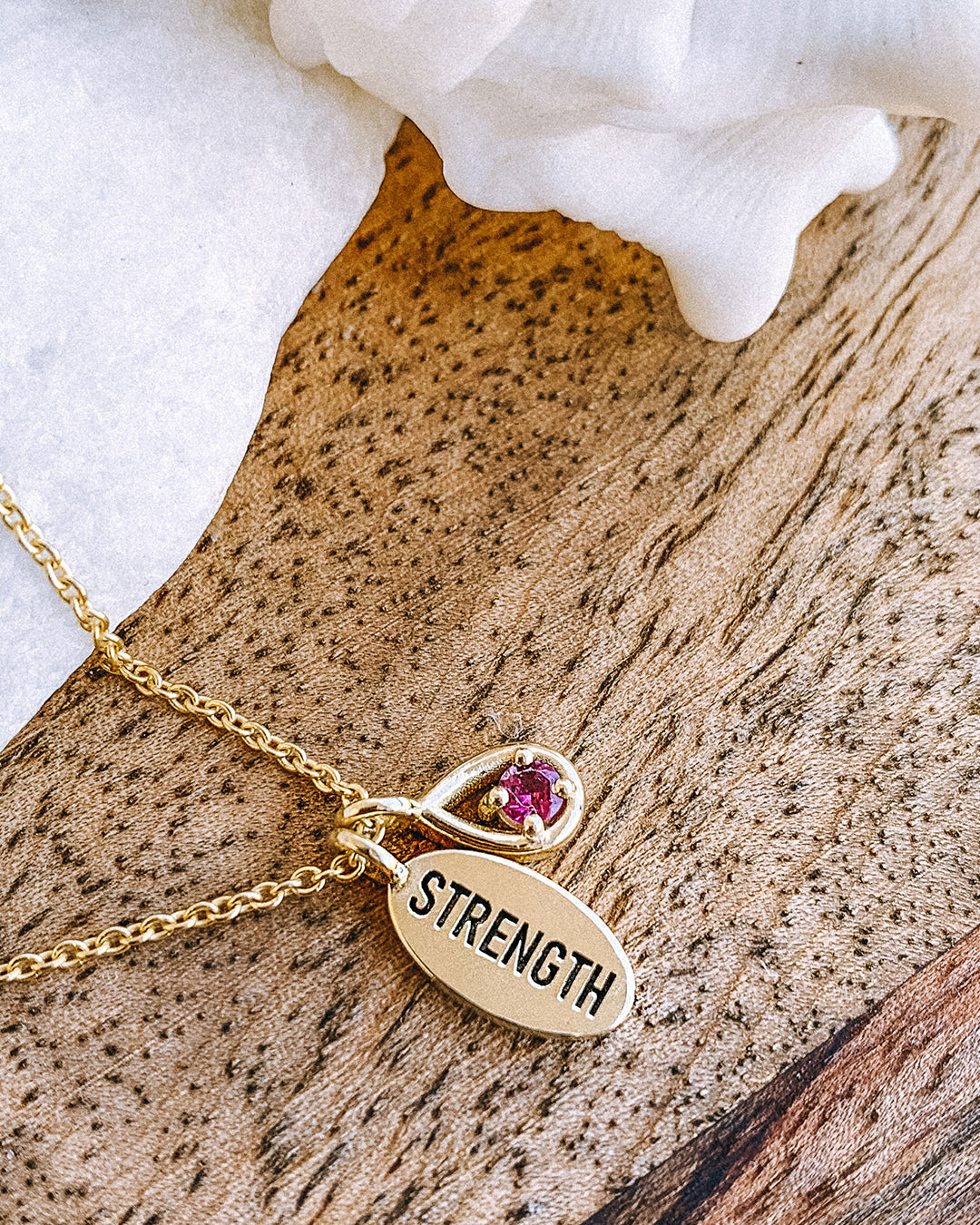 4,755 NIS 5,595 NIS
Free personalized engraving for your ring!
◆ Exclusive to TOR- Beware of frauds!
◆ This special necklace is combined of two pendants: one oval solid gold plate engraved with the word STRENGTH, and one drop shaped pendant, set with a deep pink garnet.
◆ Garnet is January's birthstone, and is believed to grant the wearer strength and vigor.
◆ We hope that this necklace will help restore you or your loved one peace of mind, serenity and joy.
◆ We offer more options of gold plates and other powerful precious stones combinations- you can ask us about it!
◆ Once you've placed the order we will contact you so you can choose the type of chain you like the most (there are 2-3 options).
◆ This is a beautiful and meaningful necklace, for the spiritual soul.
◆ A great gift for every occasion!
◆ This necklace arrives in a beautiful velvet necklace box, and packed in a gift box.
◆ We provide a TOR certificate of authenticity, complete with a serial number per item.

Oval plate size: height- 15 mm, width- 6.5 mm, thickness- 1.7 mm.
Drop pendant size: height- 11 mm, width- 5 mm, thickness- 3 mm.
Garnet weight: 0.10 carat
Garnet diameter: 3.0 mm