Green Sapphire and Antique Cut Champagne Diamonds Necklace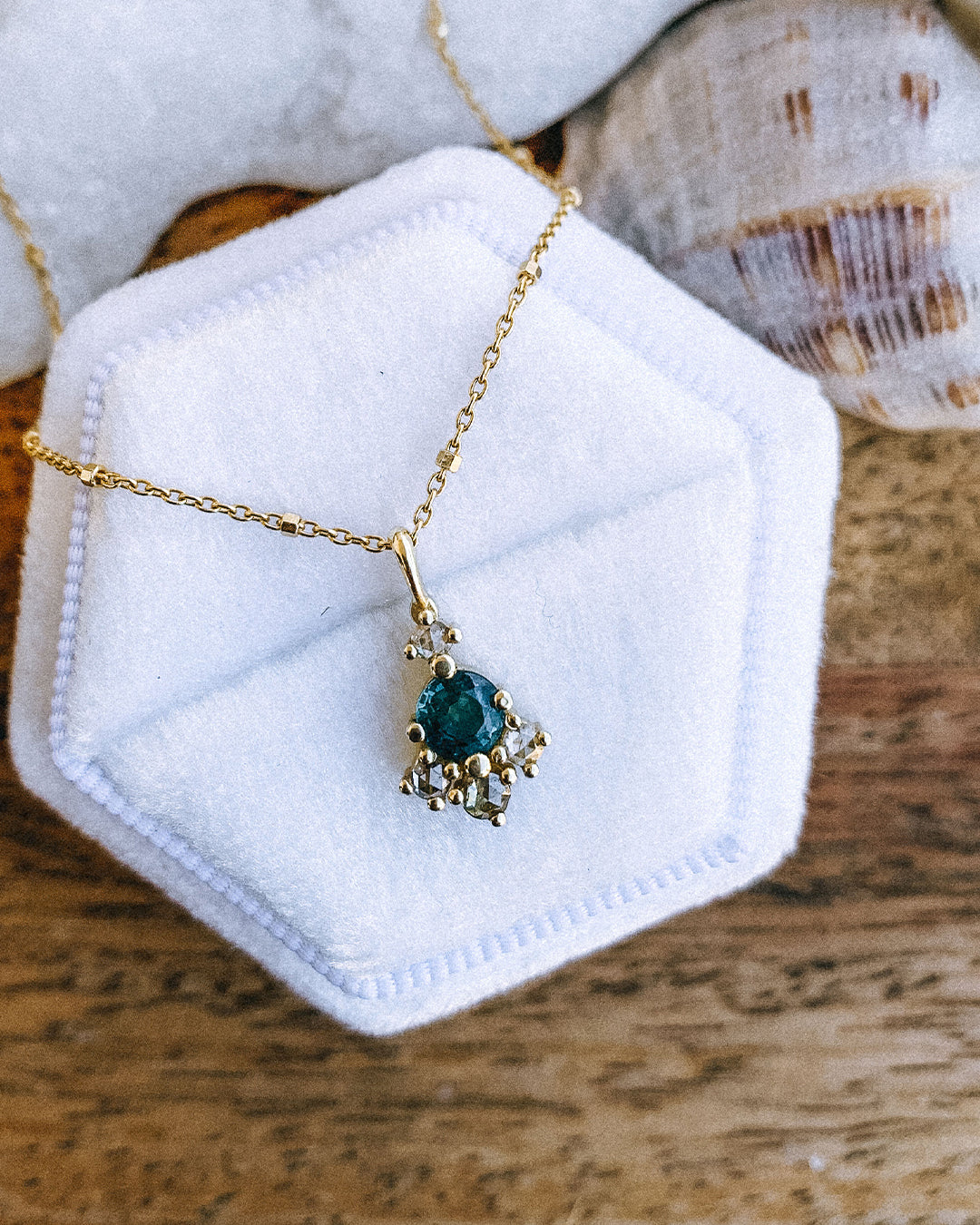 Sold Out
Free personalized engraving for your ring!
◆ A 14k yellow gold pendant and chain.
◆ Set with one green-blue round cut sapphire stone, and four champagne color antique cut diamonds.
◆ Each diamond is a different tone of golden- champagne, which creates a stunning look!
◆ Sapphire is the birthstone of September, and symbolizes royalty, purity, faithfulness and fidelity.
◆ Once you've placed the order we will contact you so you can choose the type of chain you like the most (there are 2-3 options).
◆ This is necklace is one of a kind.
◆ A great gift for every occasion!
◆ This necklace arrives in a beautiful velvet necklace box, and packed in a gift box.
◆ We provide a TOR certificate of authenticity, complete with a serial number per item.

Sapphire weight: 0.40 carat
Sapphires diameter: 4.5 mm
Diamonds weight: 3 diamonds- 0.03 carat each, 1 diamond- 0.05 carat
Diamonds diameter: 3 diamonds- 2.0 mm each, 1 diamond- 2.4 mm

Total carat weight: 0.54 carat
✦ We only use conflict-free diamonds for all of our pieces (no blood diamonds) ✦