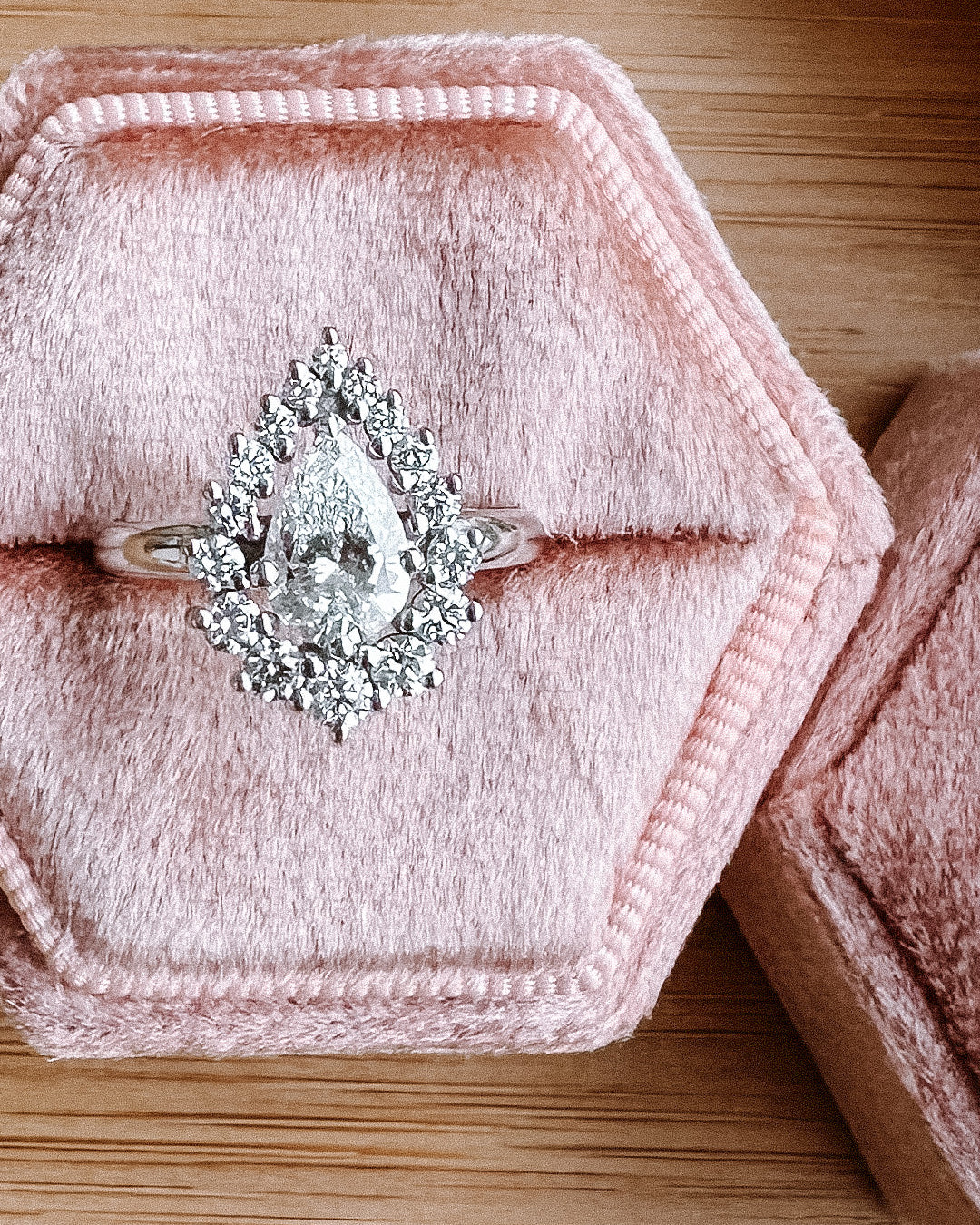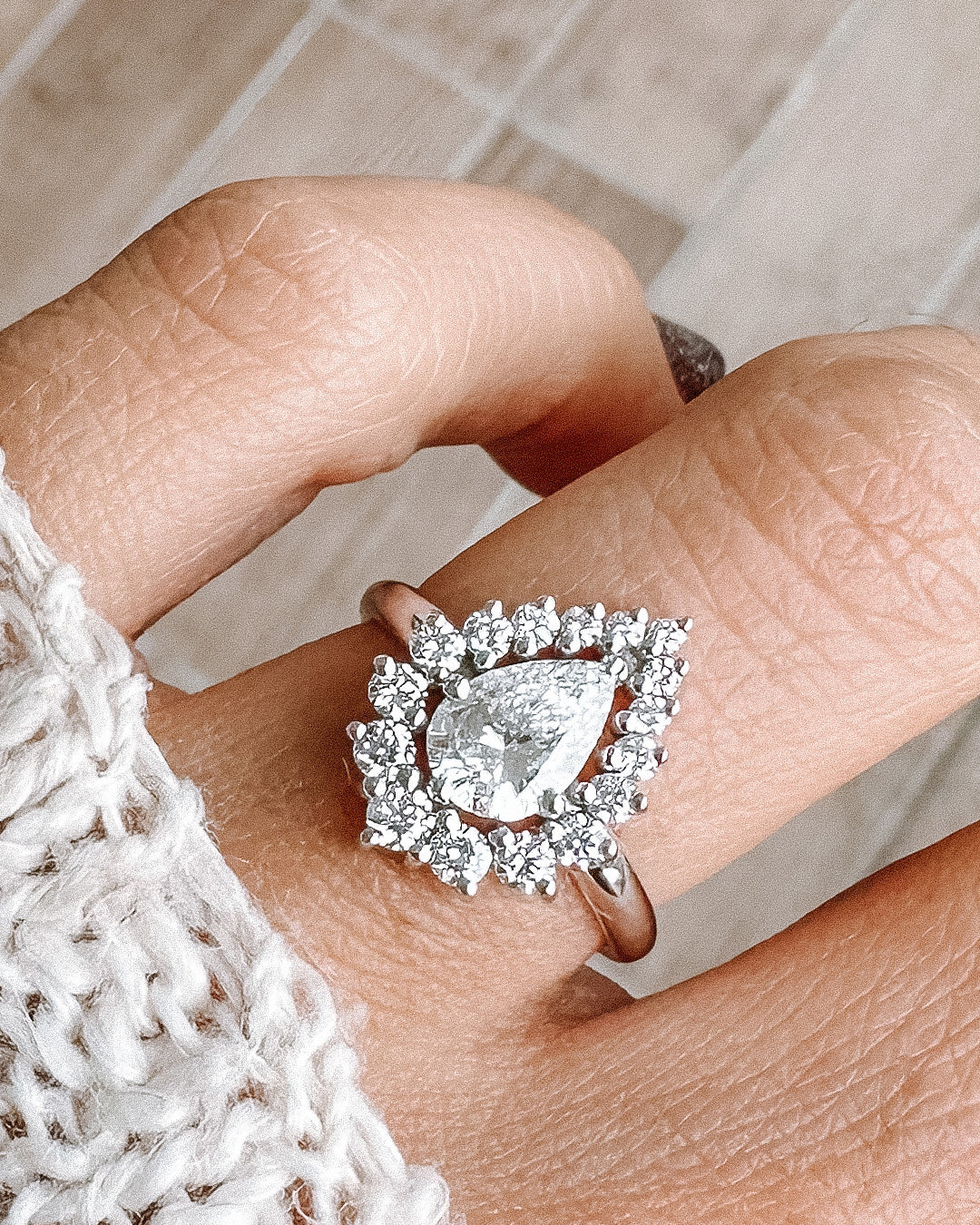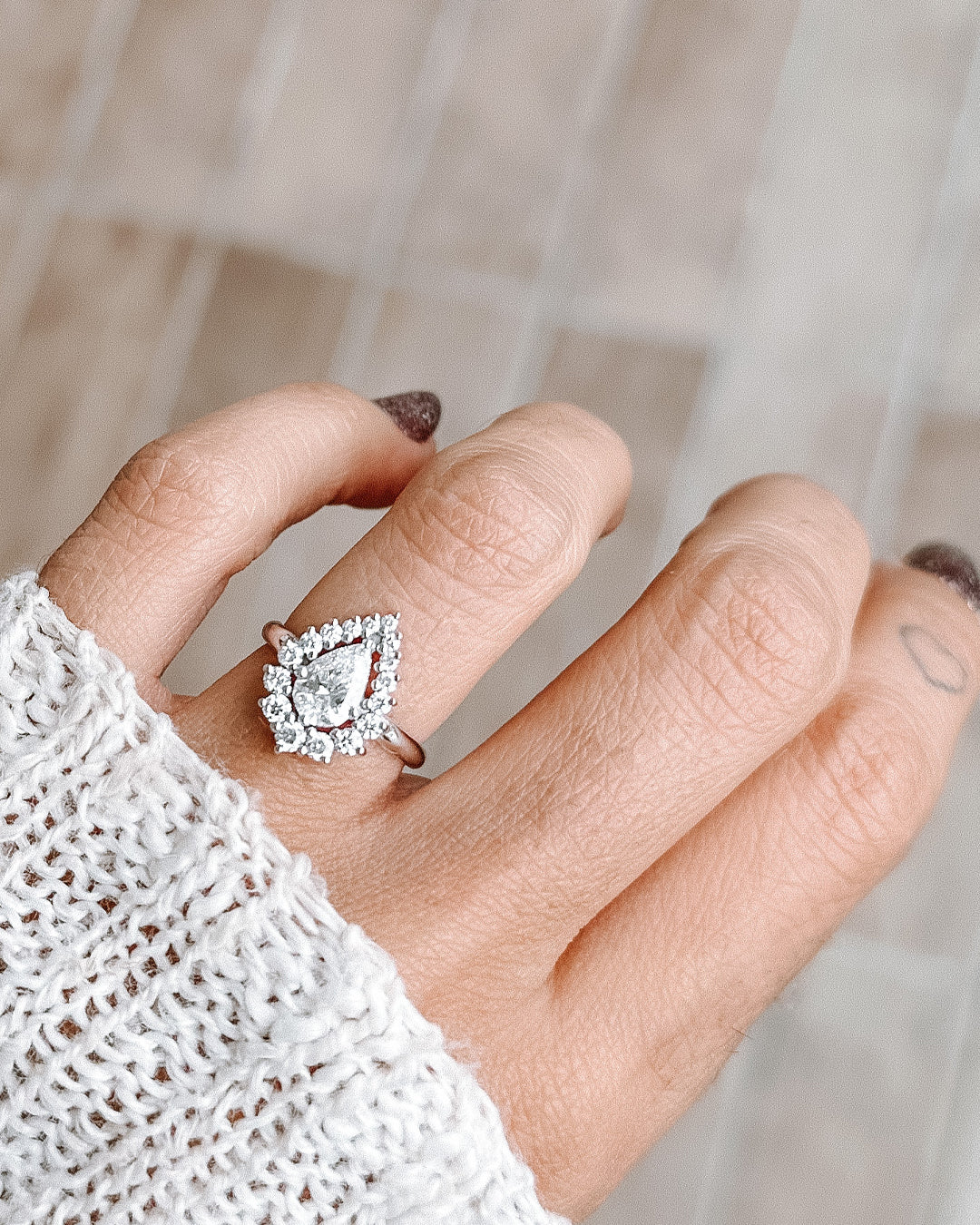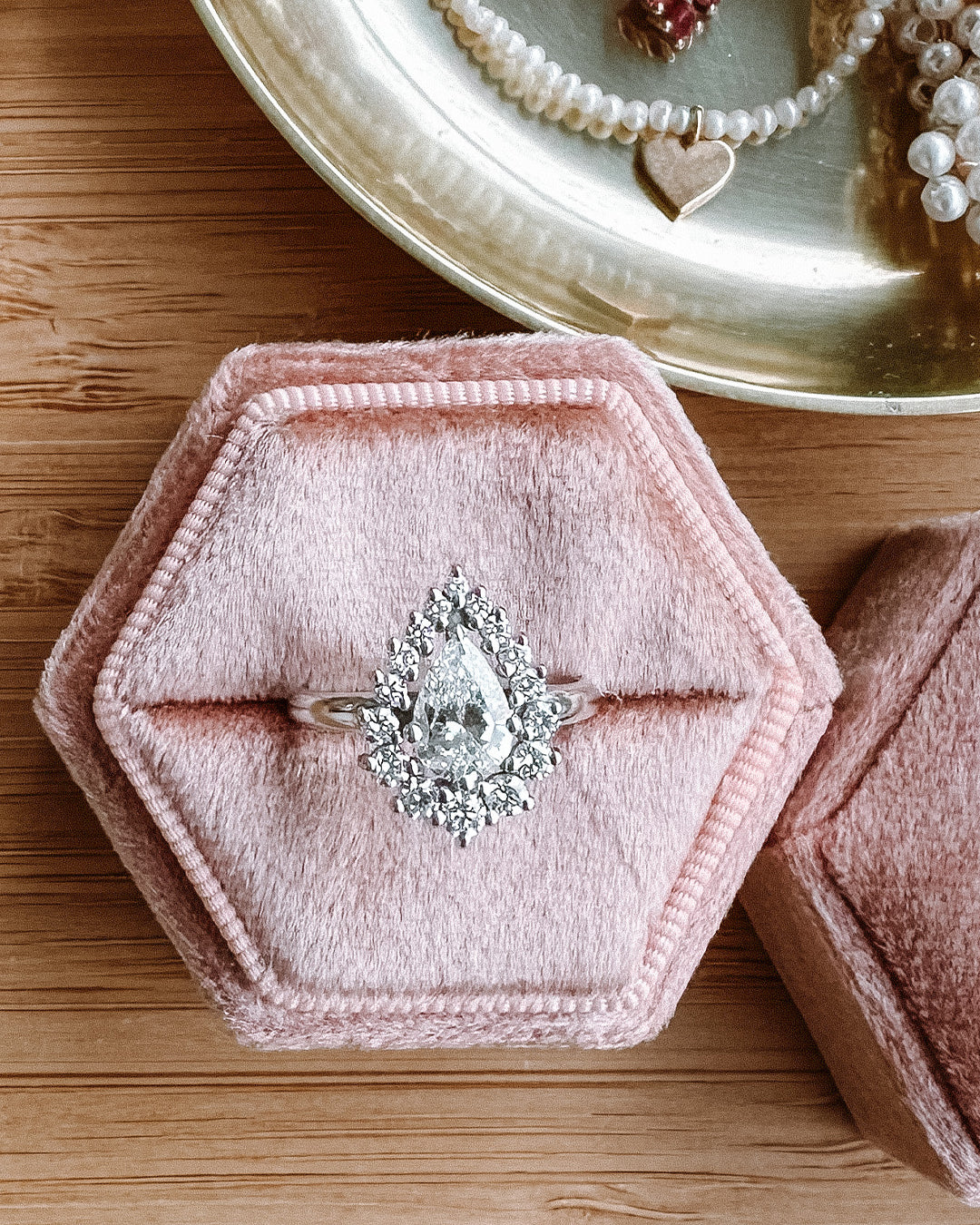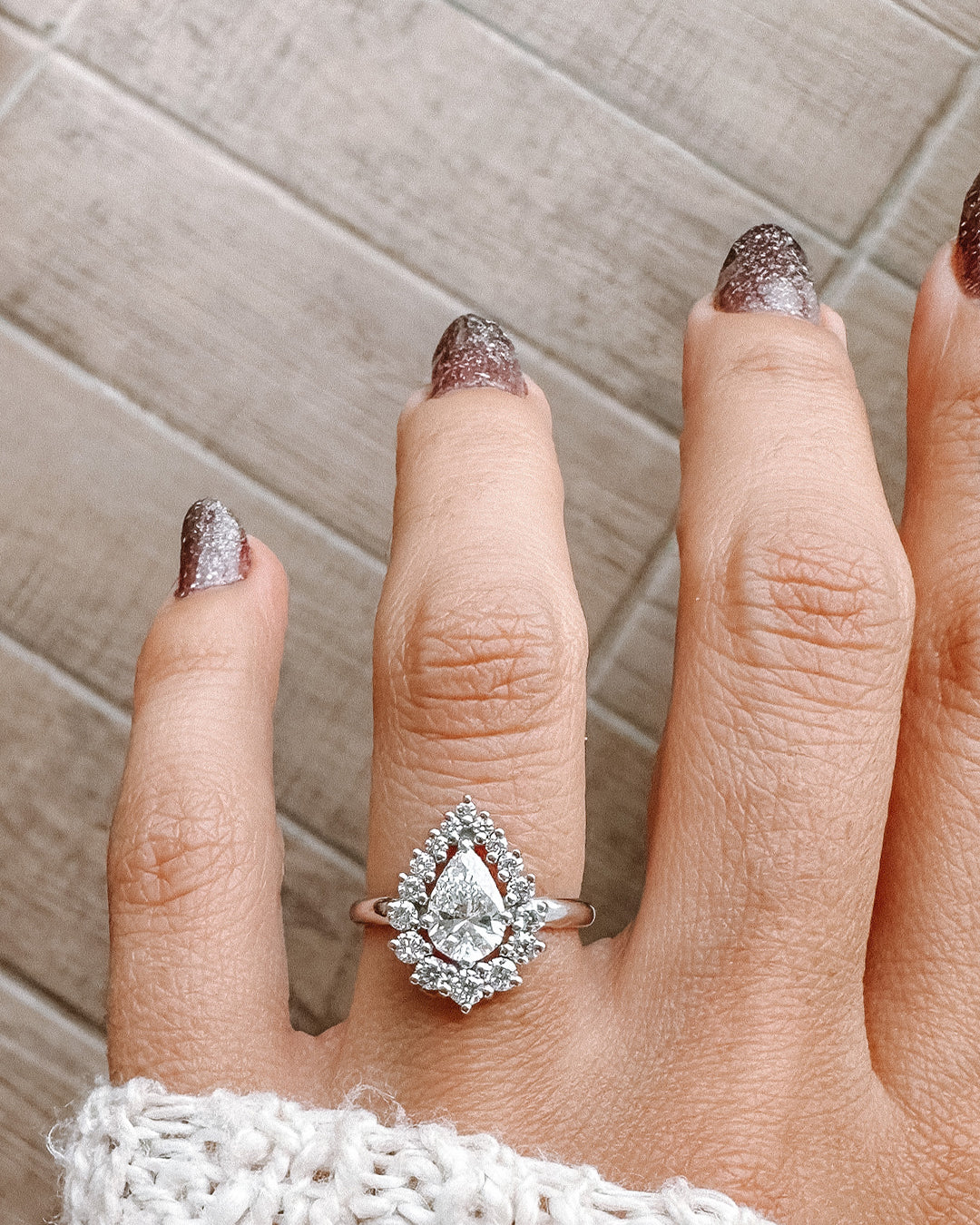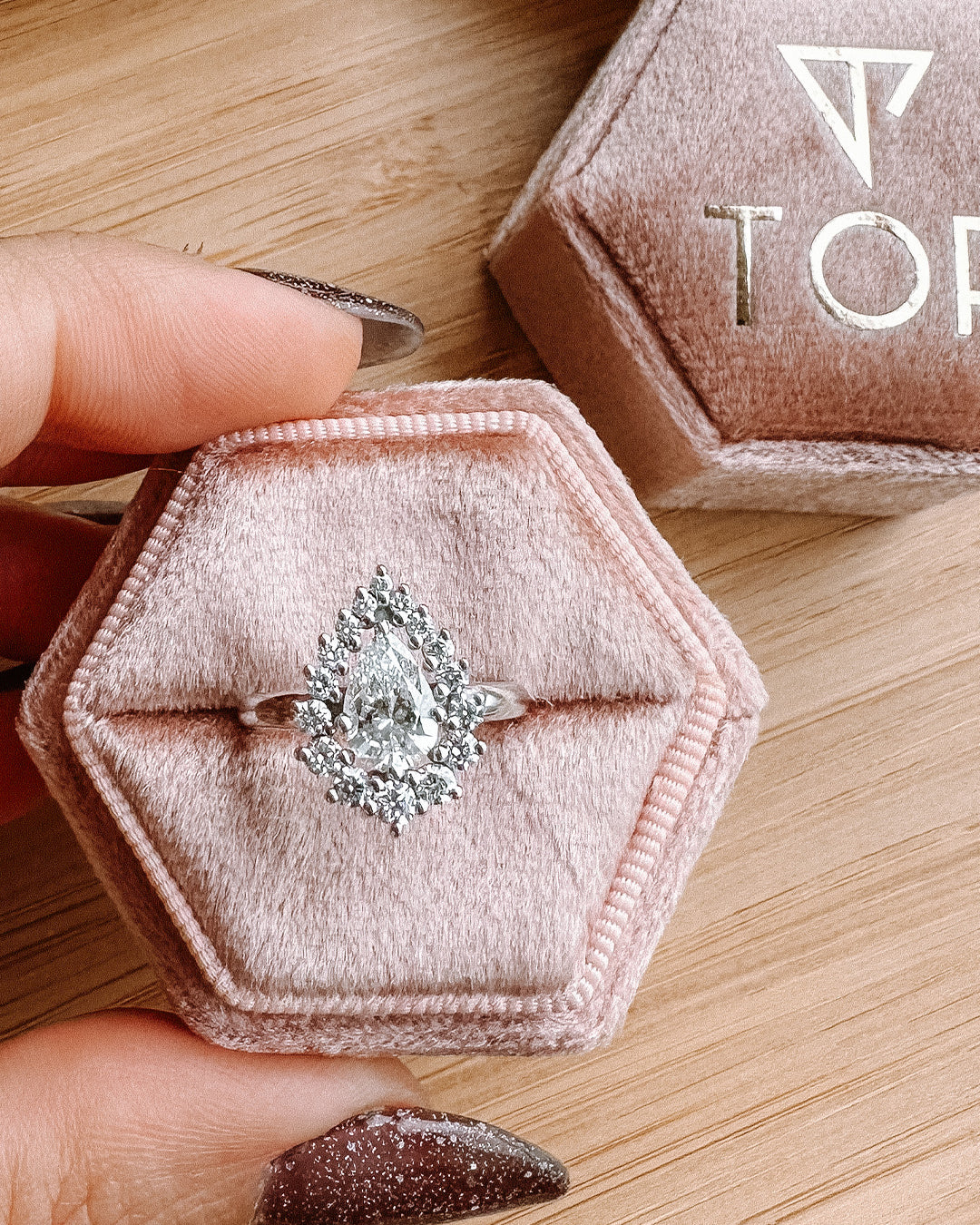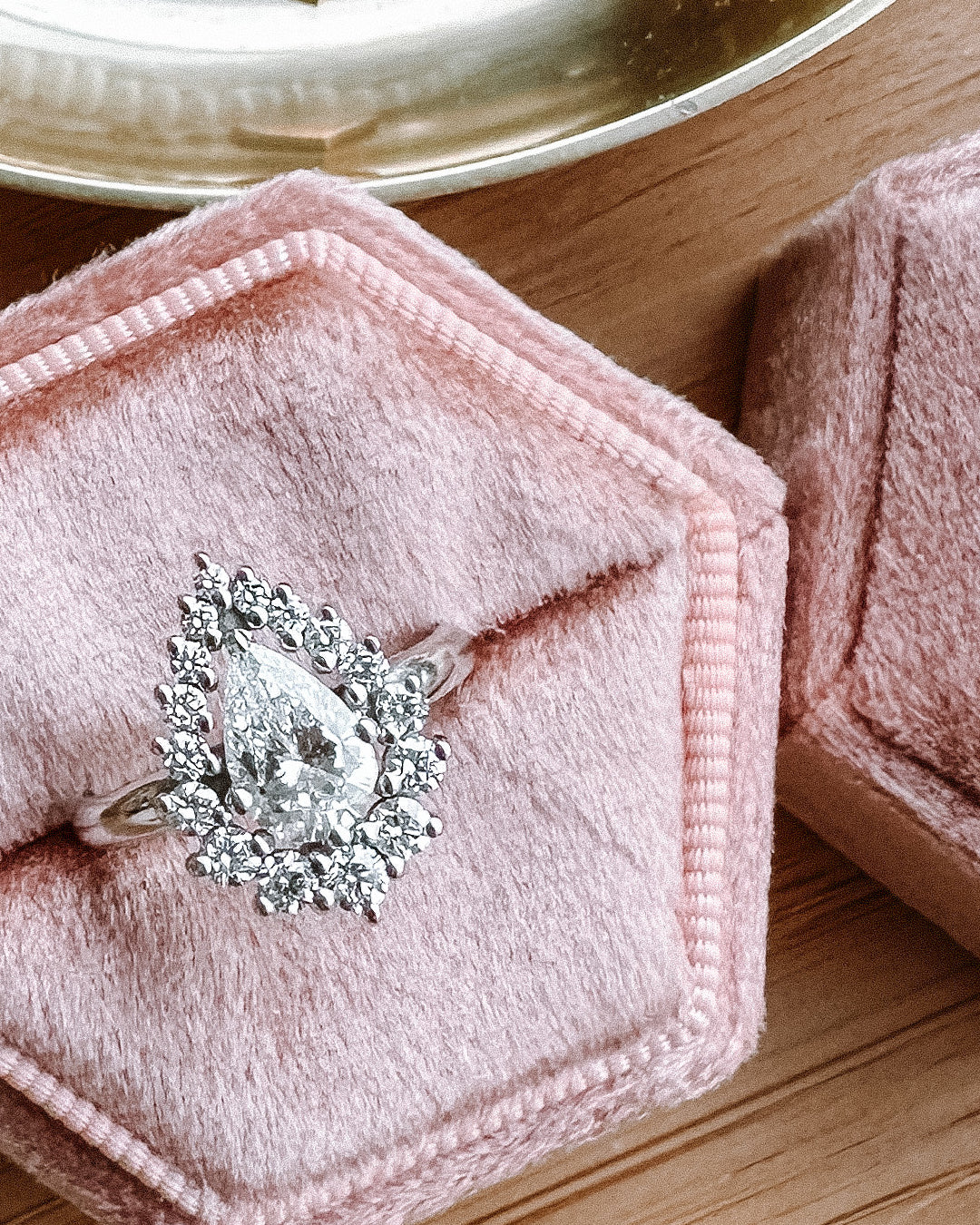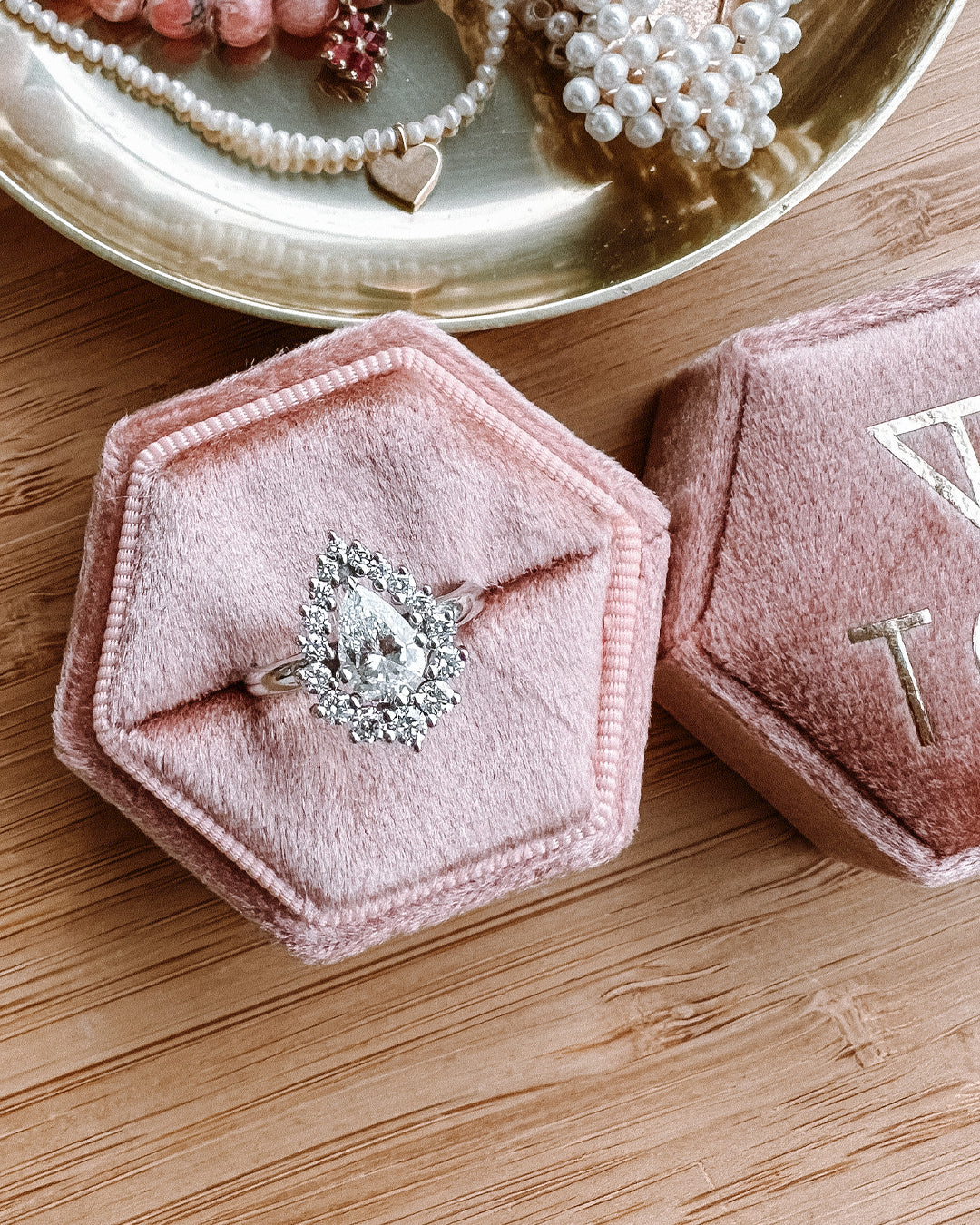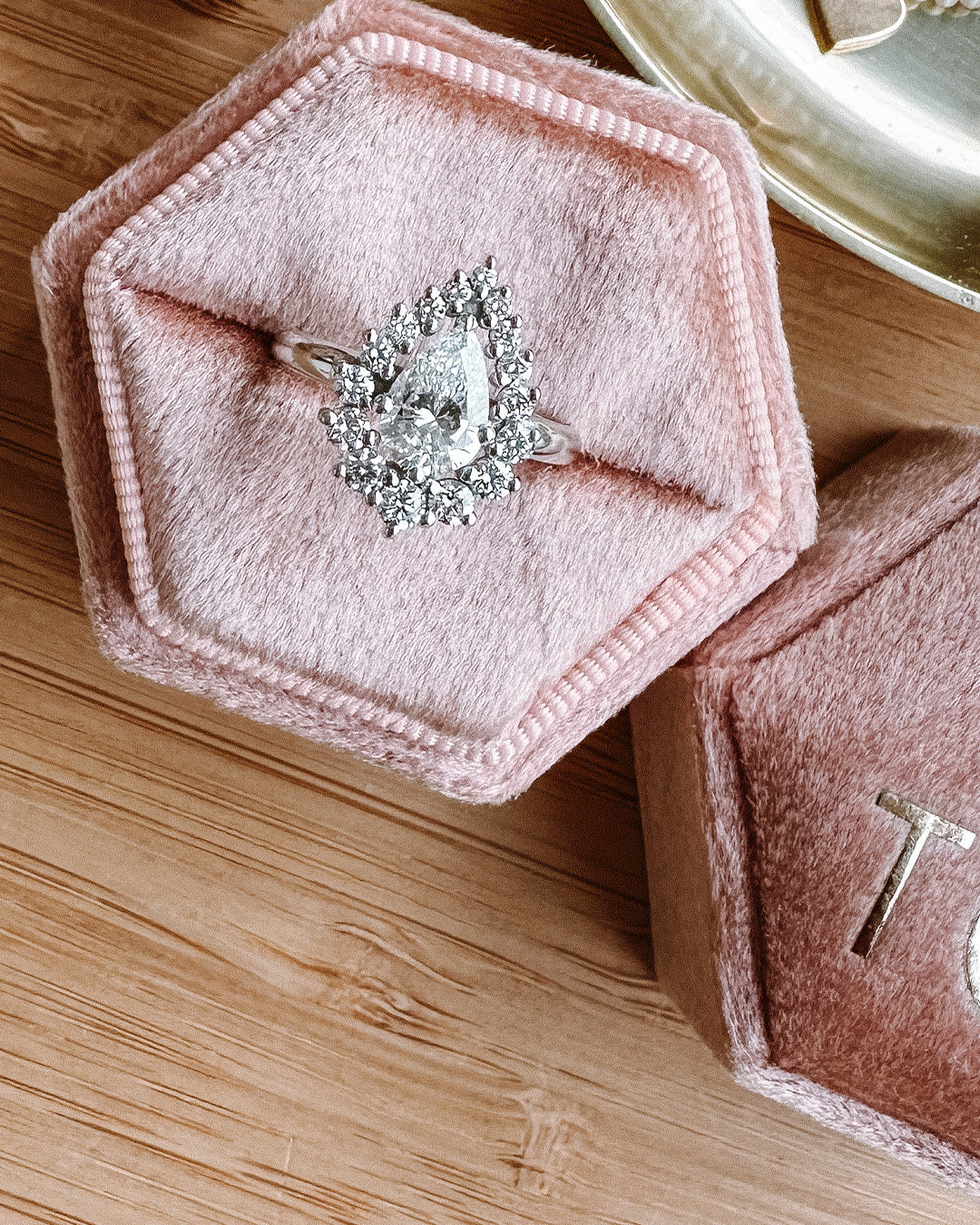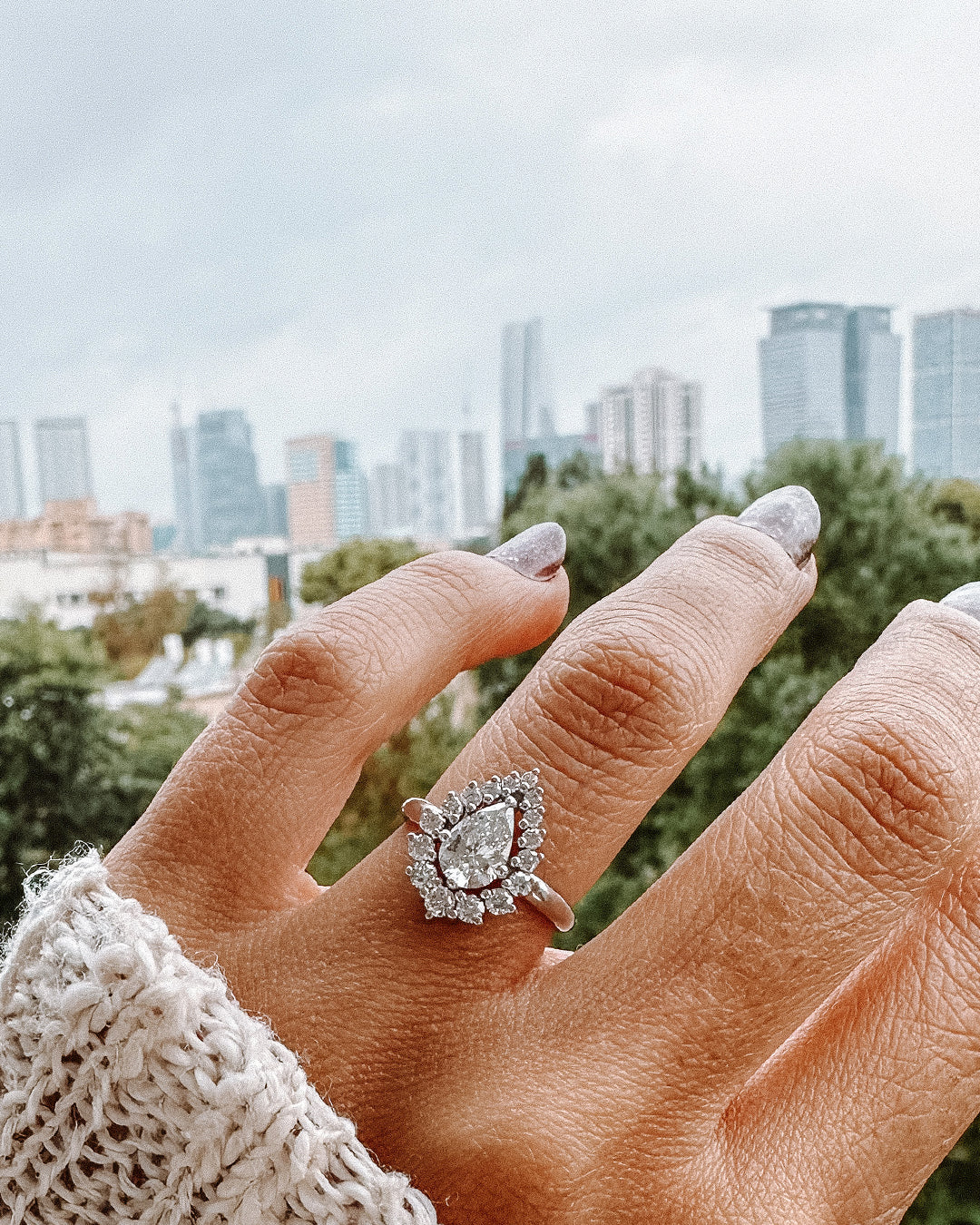 Iceberg Diamond Ring with Pear Cut Lab Grown Diamond
This gorgeous ring is set with a perfect center pear cut white lab grown diamond, and a halo of brilliant cut, white lab grown diamonds. The halo is composed of different sizes of diamonds, from the smallest to the largest, to create a sophisticated look.
This is a beautiful engagement ring with a great presence and a
lovely design. 
We purchase the perfect diamond for you, once you've placed the order. Therefore, the diamond can be anywhere between 0.78-0.82 carats. If you want a specific weight for you diamond, please let us know and we will find the exact diamond for you!

Learn more about lab grown diamonds and why they are a great choice here.

We only use conflict-free diamonds for all of our pieces (no blood diamonds)

Diamond grading: Clarity- VS, Color- E, Cut- very good/Excellent.

• Center diamond weight: 0.78-0.82 carat
• Center diamond size: approximately 8x5.3 mm

• Halo diamonds diameter: 1 diamond 1.3 mm, 2 diamonds 1.4 mm each, 2 diamonds 1.5 mm each, 2 diamonds 1.7 mm each, 2 diamonds 1.8 mm each, 2 diamonds 2.0 mm each, 2 diamonds 2.2 mm each, 2 diamonds 2.3 mm each, 1 diamond 2.5 mm.

• Halo diamonds weight: 3 diamond 0.01 carat, 2 diamonds 0.015 carat each, 4 diamonds 0.02 each, 2 diamonds 0.03 carat each, 4 diamonds 0.04 carat each, 1 diamond 0.05 carat.

• Total halo diamonds weight is 0.45-0.48 carats.

Total carat weight (entire ring): 1.23-1.30 carat
• This item arrives in a beautiful and luxurious box, and is packed in a gift box.
• Complimentary jewelry polishing cloth with every order.
• A guide to taking care of your jewelry.
• We provide a TOR certificate of authenticity, complete with a serial number per item.
This item is MADE TO ORDER. Therefore, it takes between 3-5 weeks to be shipped.
For urgent requests please contact us.
when you purchase a piece by TOR
excellent costumer service
We know how much thought you put into your purchase and we truly appreciate it. That's why we are here for any question, idea or inquiry you might have!
find the perfect diamond
understanding diamonds
There are so many confusing options when it comes to picking the right diamonds for your jewelry. We made it a little easier for you right here!