Lotus Shaped Diamond Necklace with Marquise Cut Diamonds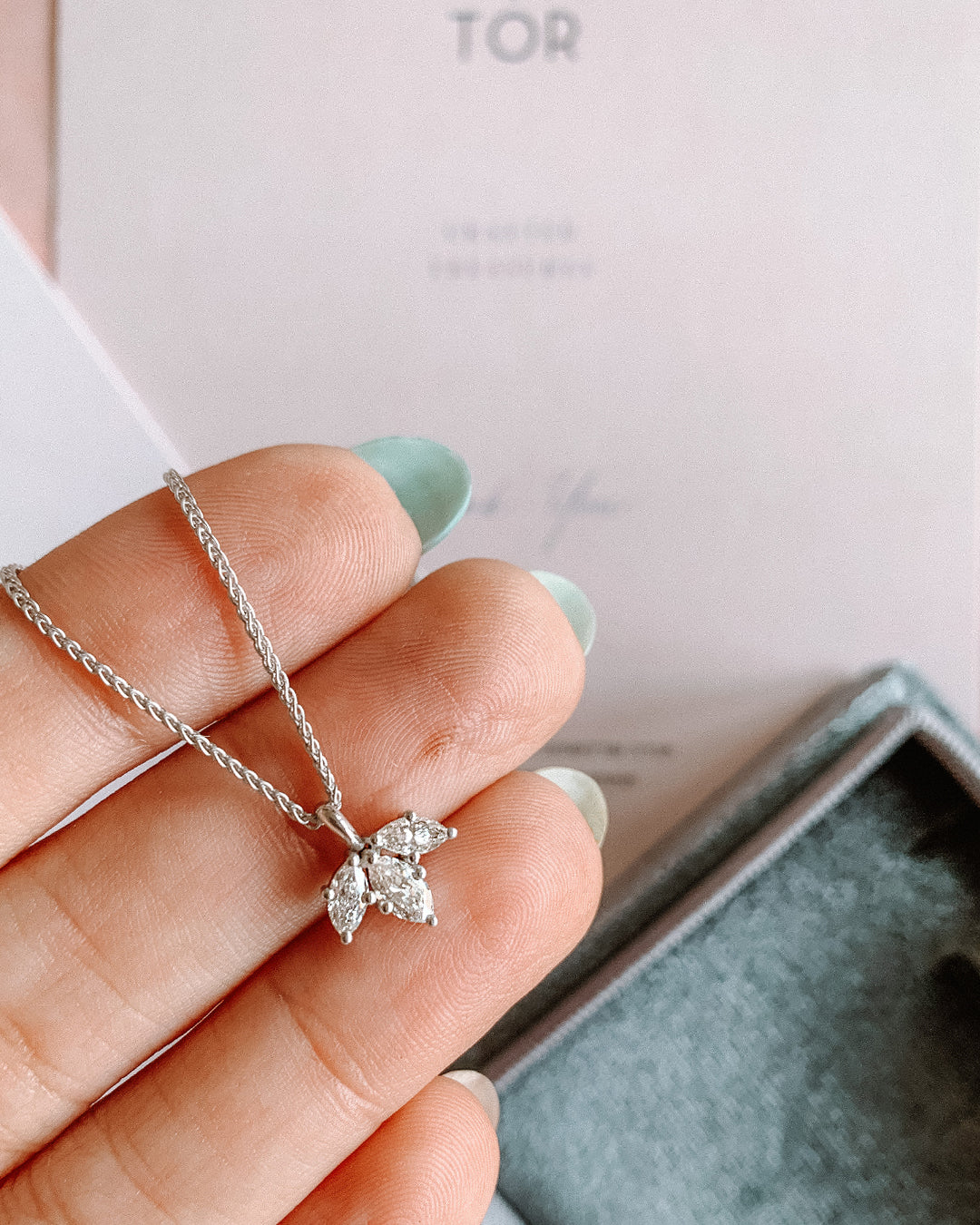 7,335 NIS
Free personalized engraving for your ring!
◆ A 14k yellow, white or rose gold necklace of your choice.
◆ Set with three marquise cut white diamonds, in the shape of a delicate lotus flower.
◆ Diamond grading: Clarity- VS, Color- E, F, G, Cut- very good.
◆ The lotus flower has many symbolic meanings in different cultures, especially in eastern religions, as a symbol of purity, enlightenment, self-regeneration and rebirth.
Its characteristics are a perfect analogy for the human condition: even when its roots are in the dirtiest waters, the Lotus produces the most beautiful flower.
◆ Once you've placed the order we will contact you so you can choose the type of chain you like the most (there are 2-3 options).
◆ Can be customized with other precious stones as well, feel free to ask about your desired stone or color.
◆ This is a beautiful and meaningful necklace, for the spiritual soul.
◆ A great gift for every occasion!
◆ This necklace arrives in a beautiful velvet necklace box, and packed in a gift box.
◆ We provide a TOR certificate of authenticity, complete with a serial number per item.

Center diamond weight: 0.20-0.25 carat
Center diamond size: 6X3 mm
Side diamond weight: 0.10-0.15 carat each
Side diamond size: 5X2.5 mm each

Total carat weight: 0.40-0.55 carat
Please note that marquise cut diamonds tend to weigh differently because of their unique cut, but the SIZE of the diamonds are always as described.
✦ We only use conflict-free diamonds for all of our pieces (no blood diamonds) ✦