Pink Heart Cut Sapphire Ring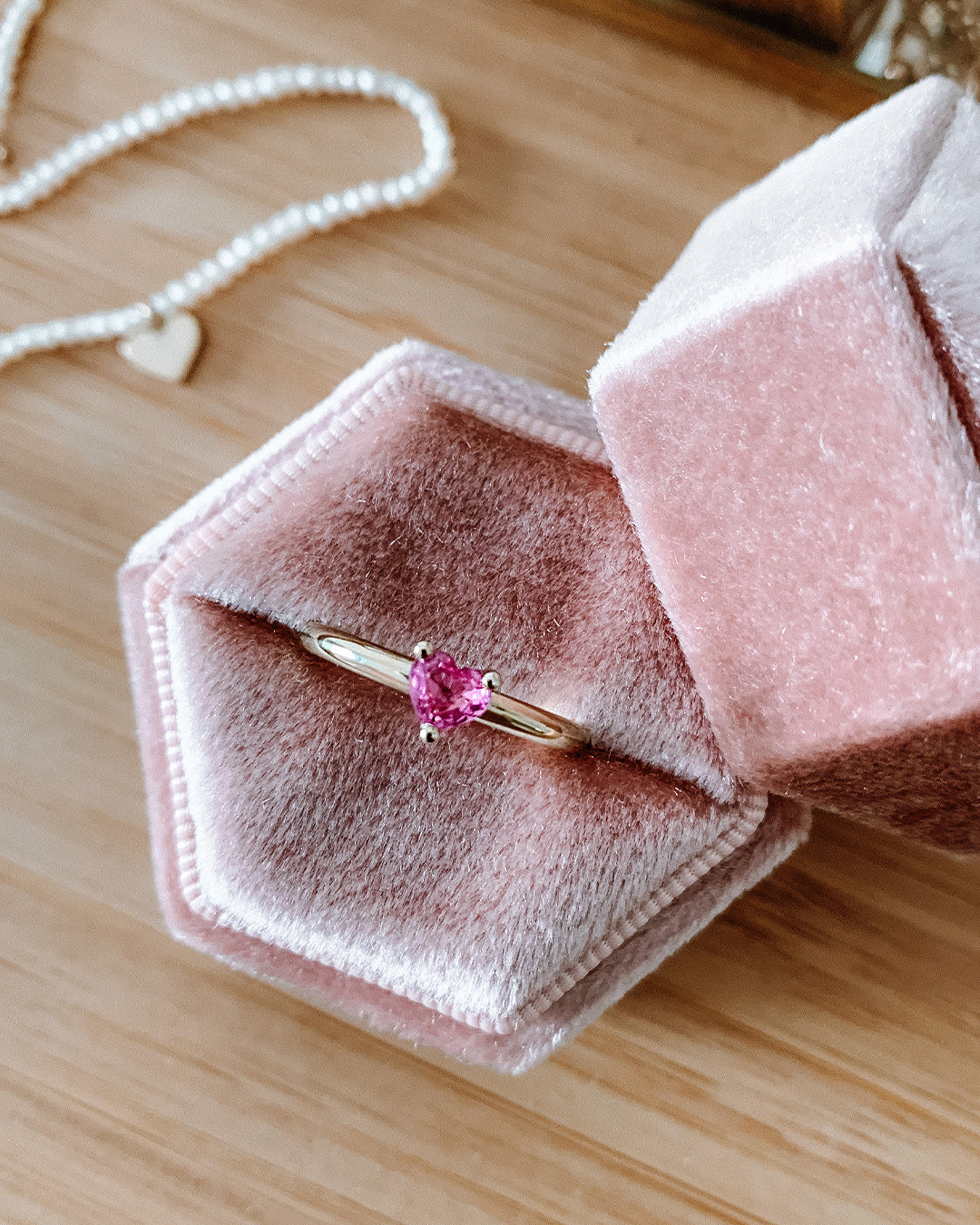 Sold Out
Free personalized engraving for your ring!
◆ A 14k yellow gold ring.
◆ Set with a vivid pink, heart cut Sapphire stone. 
◆ Sapphire is September's birthstone and zodiac sign Virgo.
◆ Perfect as a newborn gift, Valentine's Day gift or any other occasion! 
◆ Can be set with other precious stones as well. 
◆ We provide a certificate of authenticity by TOR for this ring.


Sapphire weight: 0.41 carat
Sapphire size: 4.8x4.3 mm

Please note: the color of natural gemstones may vary, and therefore the stone might be a bit darker or lighter than as presented in the photo.