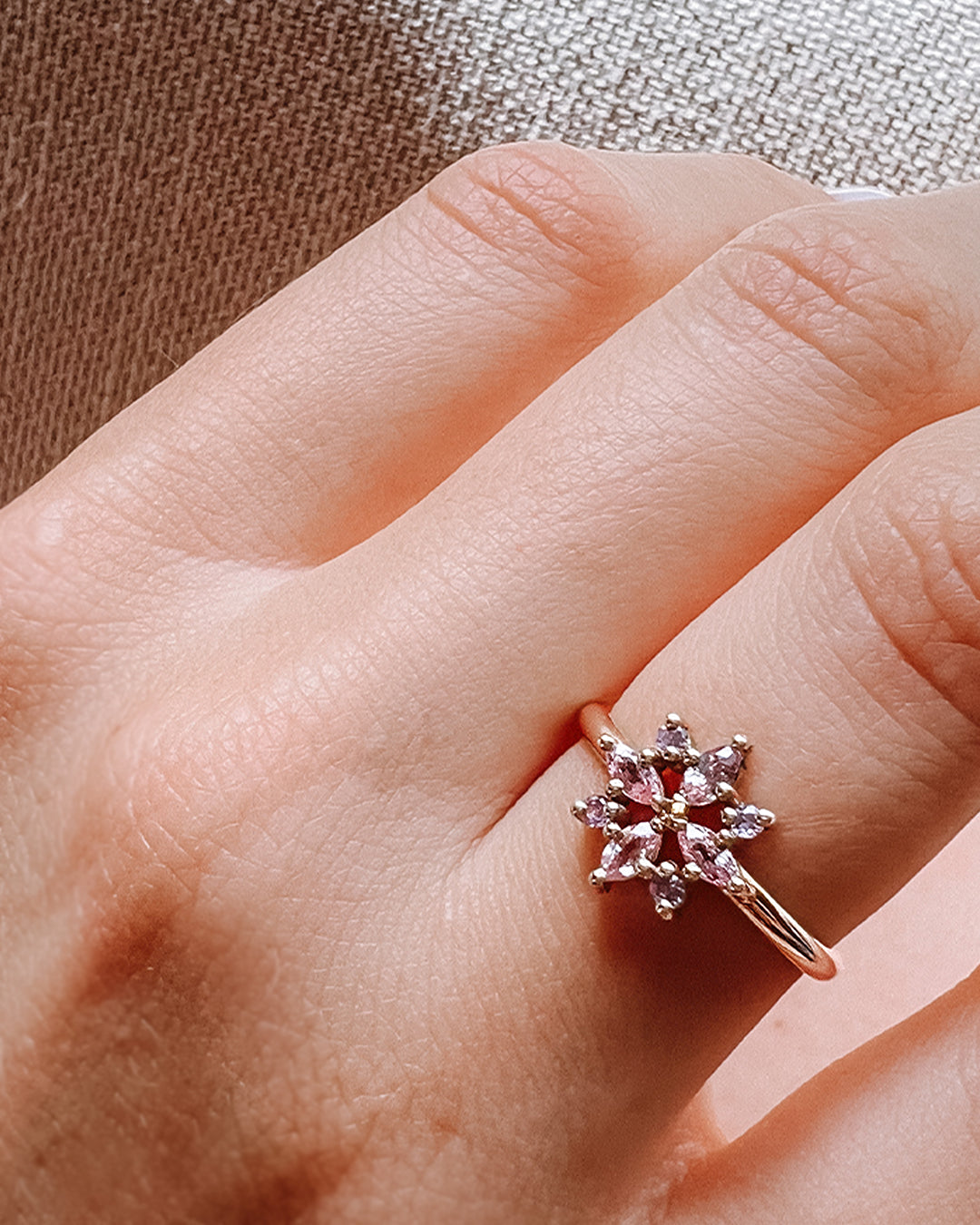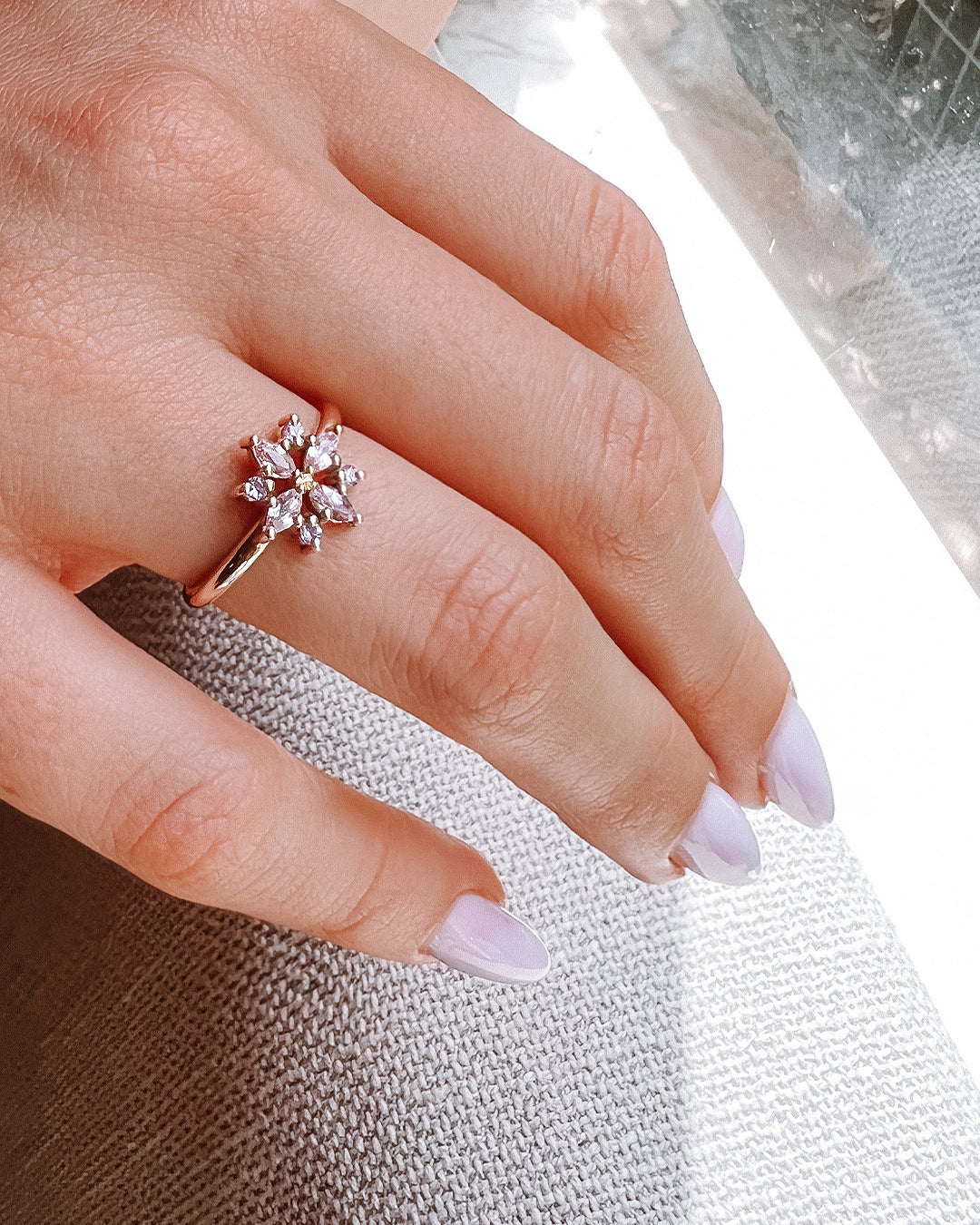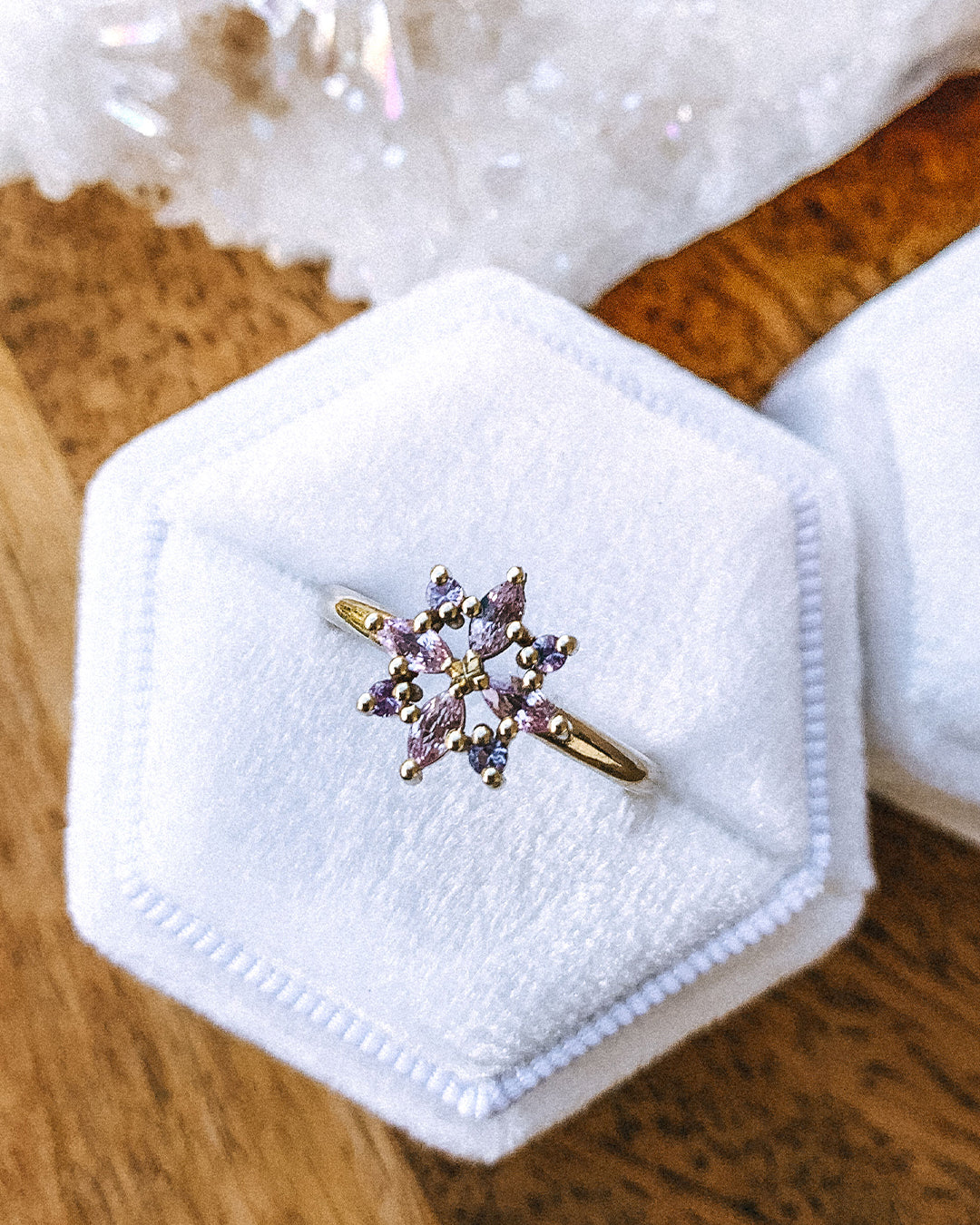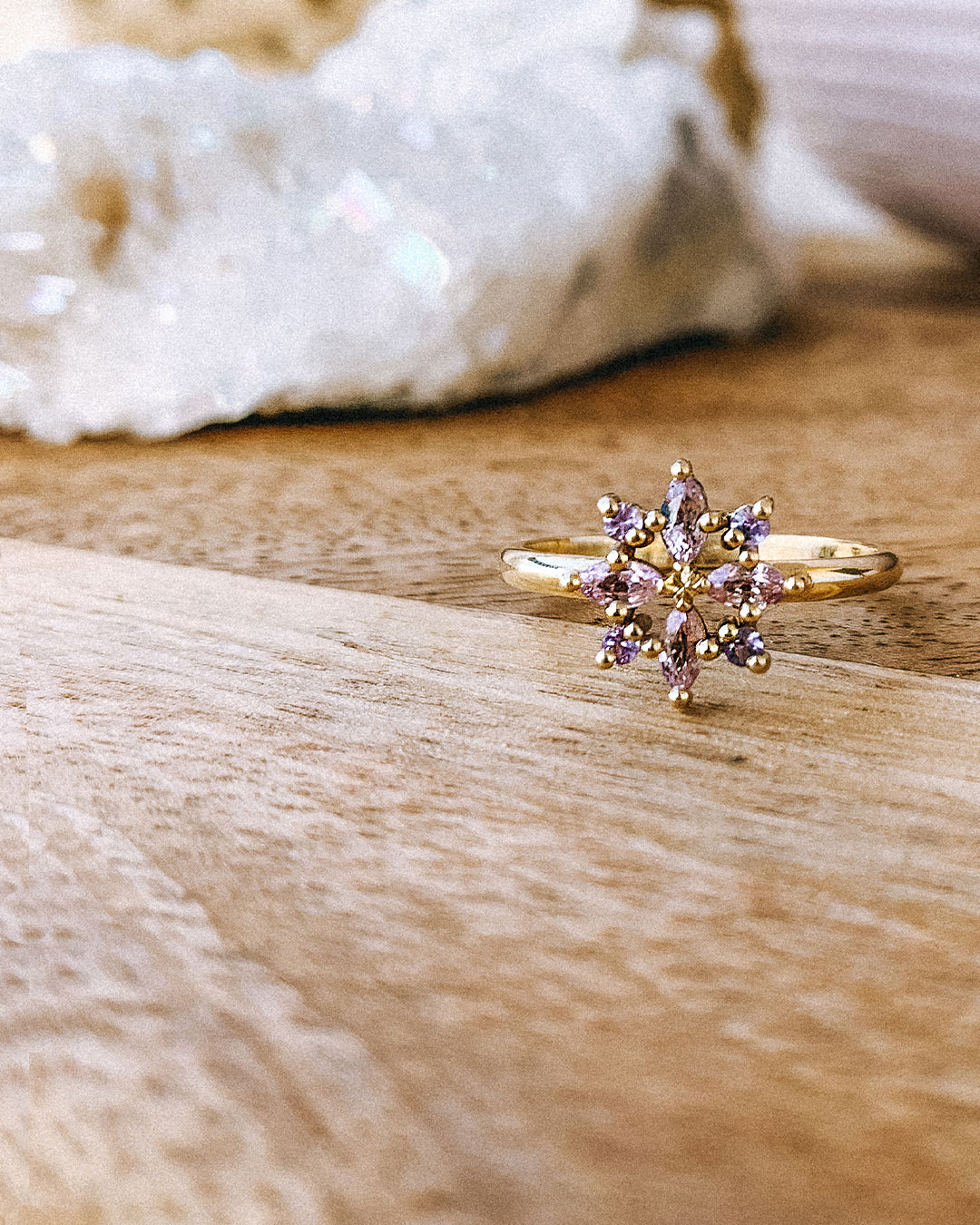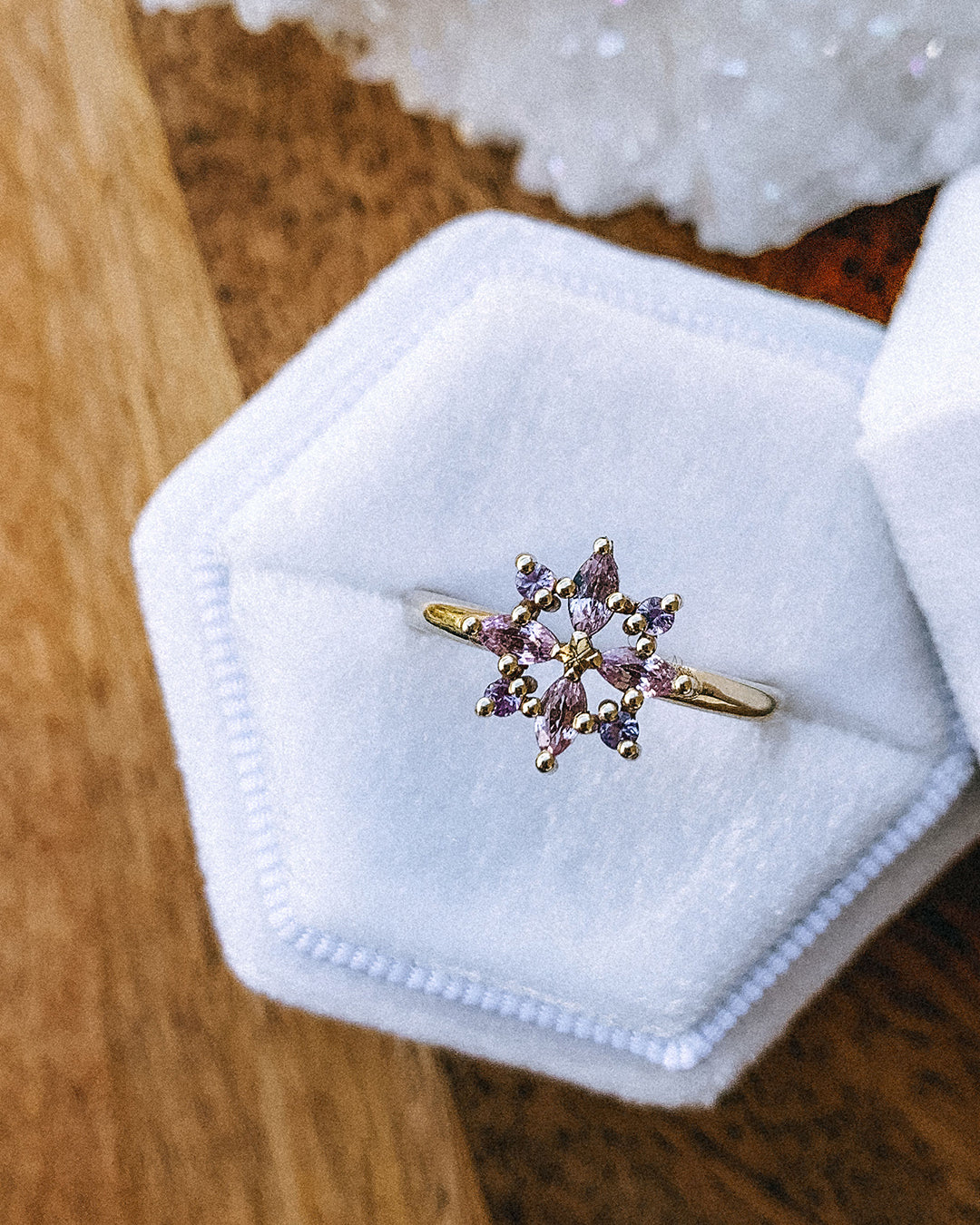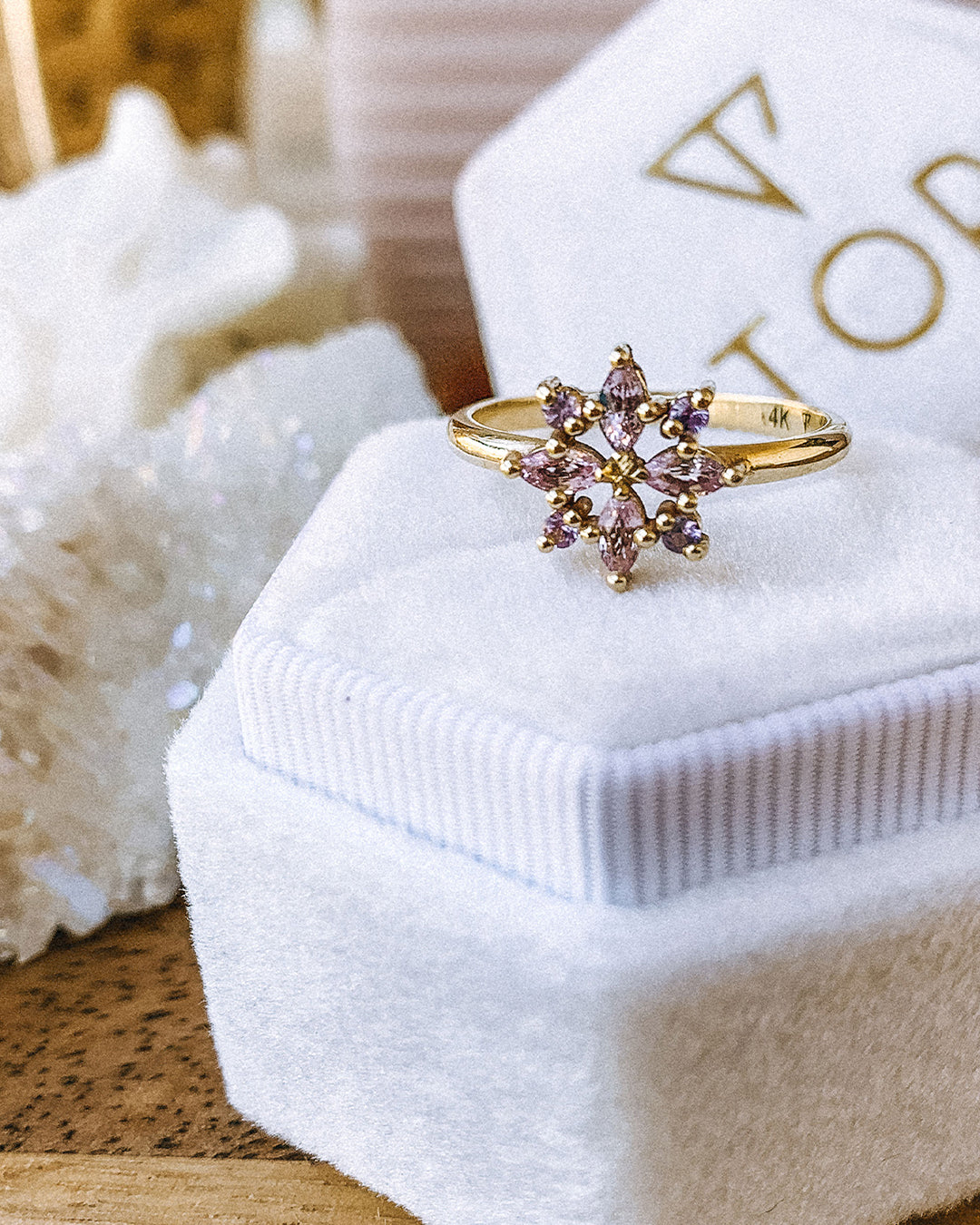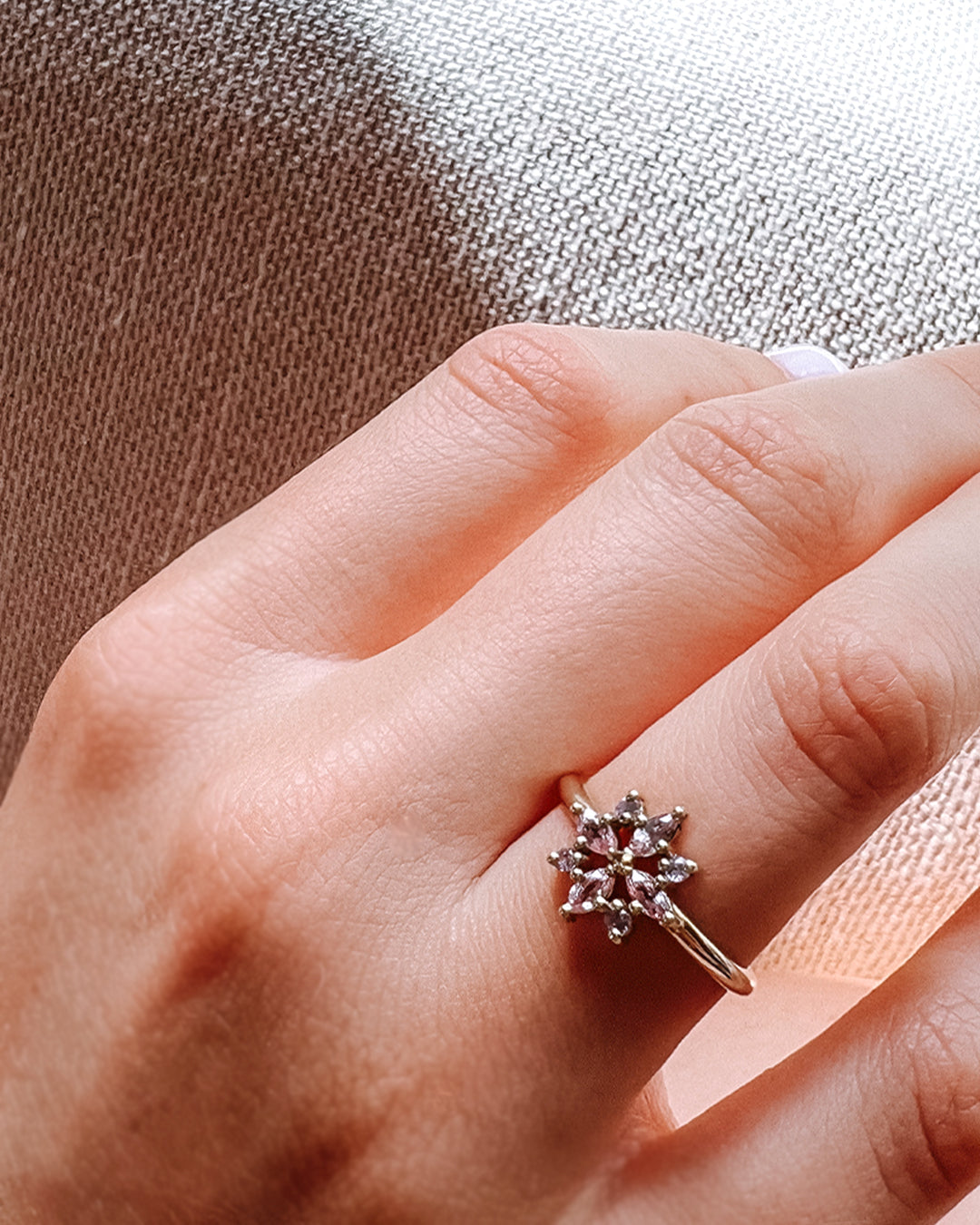 Snowflake Ring with Purple and Pink Sapphire Stones
This is an exclusive design by TOR- beware of frauds!
It's a dainty gold ring, set with four marquise cut pink sapphires, and four round cut, purple sapphires, in a delicate snowflake shape.
The marquise cut sapphires are a lighter color, and the round cut sapphires are darker, which creates a very unique look to the ring.
Sapphire is the birth stone of September, and symbolizes royalty, purity, faithfulness and fidelity.
Suitable both as an engagement ring and as a gift. 
It can be customized with other precious stones as well, feel free to ask about your desired stone or color.
• Marquise sapphire weight: 0.08-0.09 carat each
• Marquise sapphire size: 4x2 mm each

• Round sapphire weight: 0.02 carat each
• Round sapphire diameter: 1.8 mm each

Total carat weight: 0.40-0.44 carat

• Snowflake diameter: 11 mm
• Ring width: 2 mm
• Ring height: 1.4 mm
• This item arrives in a beautiful and luxurious box, and is packed in a gift box.
• Complimentary jewelry polishing cloth with every order.
• A guide to taking care of your jewelry.
• We provide a TOR certificate of authenticity, complete with a serial number per item.
This item is READY TO SHIP. It takes about a week to be shipped.
when you purchase a piece by TOR
excellent costumer service
We know how much thought you put into your purchase and we truly appreciate it. That's why we are here for any question, idea or inquiry you might have!
find the perfect diamond
understanding diamonds
There are so many confusing options when it comes to picking the right diamonds for your jewelry. We made it a little easier for you right here!